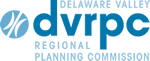 This is a free event. Visit this page to register.
Location: DVRPC, 190 N. Independence Mall West, 8th Floor
Time: April 20th, 9 AM – 11 AM
AICP CM Credits: 2.0
Many older communities and neighborhoods are home to tourist destinations, like museums, historic sites, arts and cultural venues, or parks and trails, among others. Visiting these sites—whether by car, bus, transit, foot, or bicycle—can often present challenges. The first part of this event will feature speakers familiar with transportation, tourism, and community and economic development. The second part of the event will feature a roundtable discussion where participants can ask peers questions about transportation and tourism, and offer advice based on their own experiences. This event is free and open to the public. It will be of particular interest to planners, community and economic development professionals, transportation professionals, arts/cultural/historic site/museum staff, and tourism/marketing professionals.
Speakers:
Maud Lyon, Greater Philadelphia Cultural Alliance
Shelley Bernstein, Barnes Foundation
DVRPC's Strategies for Older Suburbs Roundtable Series highlights challenges older suburbs and downtowns are facing. The Roundtable Series provides a means for networking and exchanging ideas with communities and organizations facing similar concerns.
Agenda
8:30 am – Registration, Light Breakfast, and Networking
9:00 am – Welcome and Introductions
9:15 am – Presentations
10:00 am – Q&A Panel Discussion
10:15 am – Roundtable Discussion Discuss with your peers and colleagues