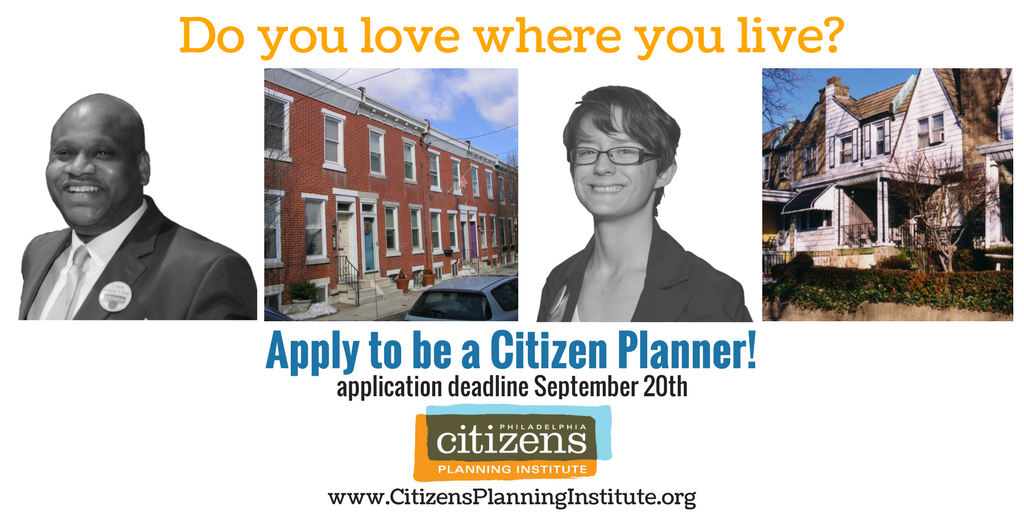 Citizens Planning Institute (CPI) will be accepting applications for the Fall 2017 course from August 30th – September 20th. This seven-week course empowers citizens to take a more effective and active role in shaping the future of their neighborhoods and of Philadelphia through a greater understanding of city planning and the steps involved in development projects.
Special topics this session include Diversifying Your Organization, Fixing Neighborhood Issues – L&I and 311, and Resources for Neighborhood Development. There are more details on the courses in Fall 2017 CPI course summaries.
Classes are held on Wednesday evenings October 11th – November 15th from 6-9 pm at 1515 Arch Street in Center City.
See the 2017 CPI Fall Flyer or visit CPI's  website: www.citizensplanninginstitute.org for applications and more information. Contact 215-683-4648 or cpi@phila.gov with any questions or to request a hard copy of the application.