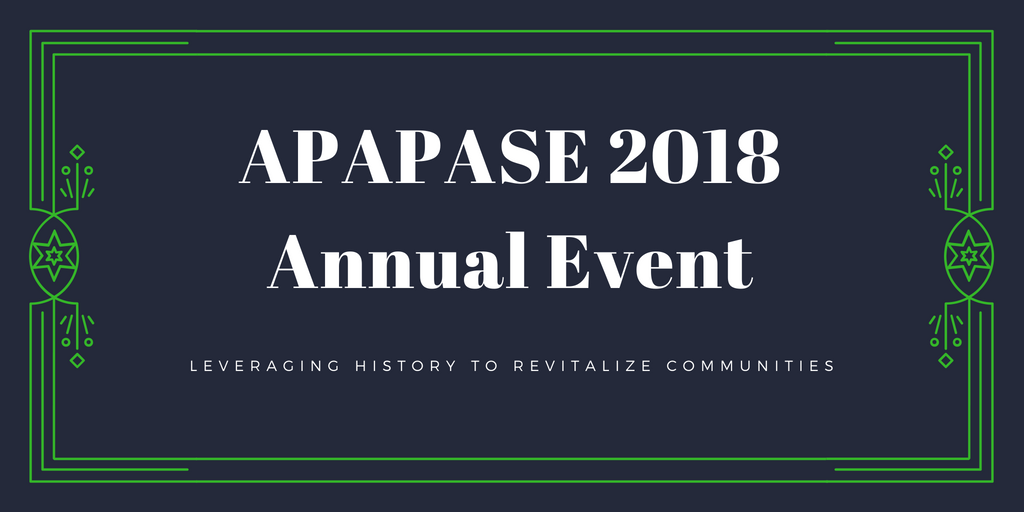 Join planners, historic preservationists, urban enthusiasts, and more as APAPASE hosts our largest event of the year.
The evening kicks off with an optional one-hour walking tour of downtown Lansdowne, for those who can make it to Lansdowne by 5:30 PM. The tour will highlight how Lansdowne is using its historical character to create economic development opportunities. Then we'll enjoy some networking over light fare and drinks. At 7pm, there will be a panel about Leveraging History to Revitalize Communities, which will be worth 1.25 AICP CM credits. Stay after the panel concludes to mix and mingle with your fellow attendees.
Tickets
https://www.eventbrite.com/e/apapase-2018-annual-event-leveraging-history-to-revitalize-communities-tickets-49111431614
Directions
Transit: The Twentieth Century Club, 

84 South Lansdowne Avenue,

is across the street from SEPTA's Lansdowne Regional Rail Station on the Media-Elwyn Line. View schedule here. There is also bus transit access via routes 109, 113, and 115 routes to 69th Street Terminal or other locations in Delaware County.
Agenda
Wednesday, September 12, 2018
5:30 – 6:30 PM: Tour of Downtown Lansdowne (select the "optional add on" ticket type when you register) The tour kicks off at Utility Works, 32 E. Baltimore Ave., which is a short walk from the SEPTA Lansdowne Station.
6:30 – 7:00 PM: Registration / Networking
7:00 – 8:00 PM: Panel
Moderator: Rebecca Ross, Delaware County Planning Department
James Wright, People's Emergency Center
Elizabeth Rairigh, Pennsylvania State Historic Preservation Office
Kate Cowing, Materials Conservation
8:00 – 8:15 PM: Q&A
8:15 – 9:00 PM: Networking
Thanks to our sponsors!