APAPASE is a network of nearly 800 planners working and studying in Southeastern Pennsylvania. Our members work across public, private, nonprofit, and institutional sectors and possess an impressive diversity of expertise and experience. The APAPASE Member Spotlight is a new regular feature of our website designed to help you get to know your peers. If you or someone you know would like to be featured here, please send an email to asvekla@dvrpc.org.
Member Spotlight – March 2019
Christina Arlt, AICP
Manager, Community Revitalization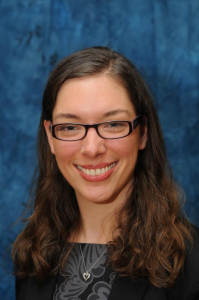 Delaware Valley Regional Planning Commission (DVRPC)
How long have you worked at DVRPC?
Since August 2010
What are the main responsibilities of your job?
I lead DVRPC's community revitalization work. This includes managing the Classic Towns of Greater Philadelphia program and leading our Municipal Outreach program. My colleagues and I in the Office of Community and Economic Development are also updating the Greater Philadelphia region's Comprehensive Economic Development Strategy (CEDS). Additionally, I convene a group of people interested in data, GIS, and modeling related to water quality and land preservation/restoration, as part of the William Penn Foundation's Delaware River Watershed Initiative.