Archive for Job
Click here for the full job listing and information on how to apply.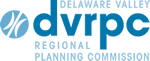 Classification: RESEARCH ANALYST I/II (RA I/II)
Salary Range: Hi $40,000s to Low $50,000s (position level & salary commensurate with education & experience)
Location: Office of Mobility Analysis and Design
Closing Date: When position is filled
The Delaware Valley Regional Planning Commission (DVRPC) is the Philadelphia region's Metropolitan Planning Organization. We believe DVRPC is a place to work, learn, and create a career in a professional and stimulating environment that values diversity, innovation, and bringing your best self to work. If your background and experience match the following vacancy, we would like to hear from you.