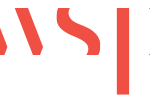 Website WSP
This Opportunity
WSP is currently initiating a search for a Transportation Planning Project Manager for our Philadelphia, PA office. Be involved in projects with our Philadelphia-based Planning & Environment Team and be a part of a growing organization that meets our client's objectives and solves their challenges.
Your Impact
• Lead projects for a full range of planning activities and studies related to multi-modal transportation, public transit, feasibility studies, policy documentation and research.
• Conduct data collection, research, surveys, and draft technical memorandum and sections of documents for planning and technical studies.
• Assist with the development and mentoring of junior-level staff and review technical assignments within the Planning & Environment group.
• Create, edit, maintain, and analyze datasets and geospatial data.
• Prepare and present technical information to internal and external working groups, participate with leading client meetings, and develop and present alternative solutions and ideas.
• Develop and manage scope, schedule, and budget requirements to monitor project progress.
• Prepare, coordinate, and facilitate public involvement and consensus-building meetings in support of client project work, answering public questions on behalf of the client, and assisting with long-range planning efforts on medium- to large-sized projects.
• Coordinate with clients, resource/regulatory agencies, subcontractors, and technical staff in a confident and professional manner.
• Actively engage in business development and proposal writing.
• Represent the business professionally at external professional events and stay up-to-date in knowledge of current trends and planning practices.
Who You Are
Required Qualifications
Bachelor's Degree in Transportation Planning, Urban Planning, Environmental Planning, or a related field (or equivalent experience.)
10+ years of experience working in the transportation planning field, actively engaging in general plans, specific/master plans, zoning code updates, public involvement, and regulatory compliance for a variety of client projects relating to equitable transportation development and construction, transportation demand management, mobility planning, multimodal access, surface transportation, and funding.
Experience leading projects with significant complete streets, vision zero and / or equitable transportation considerations.
Proficiency with the transportation project development cycle, including from planning to implementation.
Highly proficient analytical skills and prior experience with research techniques, local/regional geography, transportation networks, systems, and modalities.
Expertise and experience with relevant approval processes, zoning laws, permitting requirements, notification and compliance practices, and applicable Regional/State/Federal regulatory framework.
Highly proficient self-leadership and interpersonal communication skills with the ability to effectively, persuasively, and tactfully interact with employees at all levels of the organization.
Ability to work independently and provide guidance and leadership to junior team or project members, with strict adherence to QA/QC.
Experience with discipline-specific software including ArcGIS and Microsoft Office Suite.
Occasional travel may be required depending on project-specific requirements.
Preferred Qualifications 
12+ years of experience in the transportation field
Master's Degree in Transportation Planning, Urban Planning, Civil Engineering, or a related field
AICP, PE, or other relevant licensure/certification.
Participation professional associations with panels, poster sessions, papers and presentations.
Experience working with public agencies.
Expertise in other technical softwares relevant to planning, engineering, graphic design, and data analytics.
Additional Requirements
To perform this job successfully, an individual must be able to perform each essential job duty satisfactorily. Reasonable accommodations may be made to enable qualified individuals with disabilities to perform essential job functions.
Successful applicant must be able to provide proof of vaccination against COVID-19 prior to their start date or prior to December 8, 2021, whichever is later, or be granted an exemption based on a disability or sincerely held religious belief. If you cannot receive the vaccine because of a disability or a sincerely-held religious belief, you may submit an

 

accommodation request to WSP's Equal Employment Opportunity Office. Learn more about the COVID-19 vaccination here – https://www.cdc.gov/coronavirus/2019-ncov/vaccines/index.html.
Additional Details
Required Education: Bachelor's Degree or Equivalent Experience
Minimum Years Experience: 10+ years
Travel Required: 10%
Job Status: Regular
Employee Type: Full
Primary Location: PHILADELPHIA – PENN CENTER
All locations: US-PA-Philadelphia