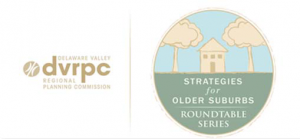 How Immigrant Businesses Can Bring New Vitality to Downtown Retail Districts (2.5 CM credits)
DVRPC's Strategies for Older Suburbs Roundtable Series highlights challenges older suburbs and downtowns are facing. The Roundtable Series provides a means for networking and exchanging ideas with organizations facing similar concerns. This roundtable discussion will feature presentations on immigrant businesses followed by peer discussion.
Local economic development is of critical concern for municipalities and much effort is put into economic development strategies and initiatives. Actively working to attract immigrant newcomers is an emerging strategy many forward-thinking municipalities are employing. Immigrants represent 28 percent of Main Street business owners and can be found in a variety of businesses, including neighborhood goods and services, restaurants, and accommodations. Local officials understand immigrant-owned businesses contribute to local economic development, and competition is increasing. Learn how this important population segment can help the vitality of your downtown and what campaigns are currently underway in the Greater Philadelphia region.