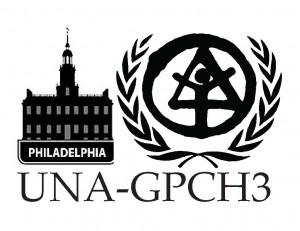 The United Nations designates the first Monday of October of every year as World Habitat Day.
For 70 years, the United Nations has been the one global organization with the vision and reach to address the world's most pressing challenges.
World Habitat Day provides an excellent opportunity to highlight human settlement challenges from around the globe.
The purpose of World Habitat Day is to reflect on the state of our towns and cities, and on the basic right of all to adequate shelter. It is also intended to remind the world that we all have the power and the responsibility to shape the future of our cities and towns.
The United Nations Conference on Housing and Sustainable Urban Development will be the first UN global summit after the adoption of the Post-2015 Sustainable Development Agenda.
RSVP here: info@una-gp.org
Info here on Facebook.
Habitat III will be held in 2016, to reinvigorate member nations of their global commitment to sustainable urbanization and to focus on the implementation of a "New Urban Agenda". It will offer a unique opportunity to discuss the important challenge of how cities, towns and villages are planned and managed, in order to fulfill their role as drivers of sustainable development, and hence shape the implementation of new global development and climate change goals.
The United Nations Association of the United States of America (UNA-USA), a program of the United Nations Foundation, is a non-profit nongovernmental organization dedicated to ensuring strong national participation in support of the ideals and vital work of the United Nations.
The United Nations Association of Greater Philadelphia (UNA- GP) serves communities in Philadelphia as a member of the network of national chapters. It mission is to inform, inspire and mobilize local grassroots support through public forums and other special events, to become more knowledgeable of the many global challenges which transcend national boundaries.