Click here for the full job listing and information on how to apply.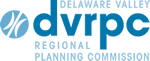 Classification: RESEARCH ANALYST I/II (RA I/II)
Salary Range: Hi $40,000s to Low $50,000s (position level & salary commensurate with education & experience)
Location: Office of Mobility Analysis and Design
Closing Date: When position is filled
The Delaware Valley Regional Planning Commission (DVRPC) is the Philadelphia region's Metropolitan Planning Organization. We believe DVRPC is a place to work, learn, and create a career in a professional and stimulating environment that values diversity, innovation, and bringing your best self to work. If your background and experience match the following vacancy, we would like to hear from you.
Job Description
The Office of Mobility Analysis and Design at DVRPC seeks a thoughtful and organized planner to participate in regionally significant multimodal planning projects. The Mobility Analysis and Design team focuses on developing solutions that will increase accessibility and mobility, improve safety, and enhance the quality of life along transportation corridors and other study areas in the region. These studies provide direction for transportation decisions based on analysis of transportation performance measures, cost evaluations, and public participation.
The successful candidate will be enthusiastic about all manner of transportation analysis, adaptable enough to contribute to a wide range of traffic, transit, bicycle, and pedestrian project types, and able to both conduct deep analysis, and clearly tell the story of their findings in writing, graphics, and maps. In addition, candidates should demonstrate the ability to think analytically, visually, and spatially and to bring together complex tasks into a cohesive project deliverable.
This position requires project-level collaboration with a diverse group of planning and technical staff, as well as extensive coordination among government and transportation agencies. Work is performed in accordance with general agency policies and professional standards with results subject to review by the Associate Manager, Office of Mobility Analysis and Design.
Responsibilities
Assist with a variety of multimodal and travel demand studies, including specification of the problem, data to be collected and analyzed, application of computer models as needed, planning for the interpretation and reporting of results, the development of conclusions and recommendations for project implementation.
Plan and facilitate meetings for project steering committees, member governments, and technical committees, using creative techniques for engaging and gathering feedback from stakeholders with a variety of interests and backgrounds.
Develop effective communication strategies (written, graphical, and presentation) to explain project concepts and engage with colleagues, policymaking officials, members of the public, and technical advisory groups.
Coordinate and build relationships with the region's transportation stakeholders, to advance projects and to develop opportunities for future work.
Use and adapt traffic modeling software to evaluate corridor and area-specific transportation problems and to develop solutions
Provide technical assistance to member governments, consultants, and the public.
Perform related work as required.
Qualifications
Considerable knowledge of multimodal transportation planning principles and techniques, including experience working with data collection and analysis and finding compelling ways to display information.
Demonstrated ability to organize and plan complex research projects.
Experience with graphics programs, word processing, spreadsheet software, and geographic information systems (GIS) and their applications.
Ability to create maps, graphics, and document layouts using the Adobe Suite and/or CADD is preferred.
Ability to establish and maintain effective working relationships with associates, planning officials, and the general public.
Willingness to learn traffic operations and/or traffic modeling software, such as VISSIM, Synchro, or VISUM. Past experience with this software is a plus.
Experience with and/or willingness to learn code-based approaches to data analysis and visualization (e.g. Python, SQL, R, JavaScript, etc.)
Willingness to conduct field work throughout the DVRPC region.
Experience & Training
To classify as a Level RA I, one year of professional experience in transportation planning or engineering is required. To classify as a Level RA II, a minimum of three years is required. Such experience may have been gained from a combination of experience and training. Training may have been gained through graduation from a four-year degree program from an accredited college or university with major course work in Transportation Planning, Civil Engineering, or a related discipline. A Master's degree or a full year of intern or co-operative education experience can be substituted for one year of experience.