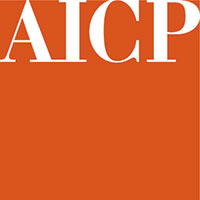 The Pennsylvania Chapter of APA will be hosting a full-day, in-person AICP exam prep session this spring. The session is free for PA Chapter members (non-PA Chapter members pay $35) and open to anyone interested in taking the exam.
The prep session will be held on Saturday, March 10 from 9:00 a.m. – 4:00 p.m at the Susquehanna Township Building (1900 Linglestown Road, Harrisburg). Registration is required. Details and registration can be found here:
https://planningpa.org/event/2018-aicp-exam-prep/
The session will review the content outline of the AICP exam, which APA recently updated, and provide details on the different content areas. The exam has been updated to reflect the new content outline, and the session will take time to clarify understanding of the revised exam. Questions are encouraged throughout the day.