The Commonwealth of Pennsylvania – Department of Environmental Protection is in the process of adopting and implementing its Regional Greenhouse Gas Initiative (RGGI) program, focused on reducing carbon emissions, improving air quality and public health, and advancing climate resiliency throughout the state. To help inform the program's prospective policies, investment plan, and ongoing engagement strategies, Pennsylvania DEP's consultant, Delta Institute, has developed a Local Government Online Survey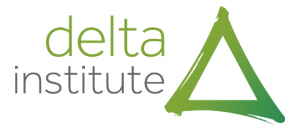 for staff serving in municipal, county, and township government, to gather input on RGGI's anticipated benefits and impacts, and to hear regional priorities around how the program's revenues should be invested.
The survey will be open until July 15, 2021. Should you have any questions, please contact Jack Eskin at jeskin@delta-institute.org or call (312) 651-4350.