Back in person! The 2022 PA AV Summit returns in person for the 5th year in a row. If you are interested in learning and hearing about the technology  development in the AV industry along with other topics such as workforce,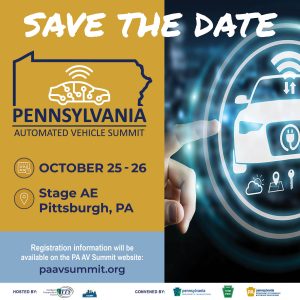 equity, freight, deployment, infrastructure, and environment, you'll love attending the 2022 PA AV Summit.
This year's Summit will be held in Pittsburgh, PA from October 25 – 26 at Stage AE.
Registration opens soon. More information can be found on the PA AV Summit: www.paavsummit.org