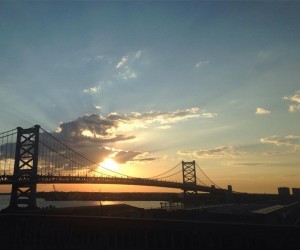 "The Landscape" with Marilyn Jordan Taylor & Karen Thompson
October 21st at 6:00 PM
Cost: Free—with Eventbrite registration
Fisher Fine Arts Library—4th floor
220 S. 34th St.
Philadelphia, PA 19104
The building is opposite 34th St. and the entry faces the College Green.
Have you ever listened to a presentation and wondered how this person got their job? What projects are they most proud of? What are their biggest regrets? When they log onto the internet, where do they go first? Did they ever consider giving up and why? Who is their spirit animal? APAPASE's Landscape series asks these questions.
We're honored to have Dean Taylor as our 2nd speaker in the Landscape speaker series. Karen Thompson from the Delaware River Waterfront Corporation will be asking her all of this and more.
Marilyn Jordan Taylor became the Dean of the School of Design in October 2008. She is recognized worldwide as a thought leader in urban design, as well as a woman pioneer in the fields of architecture, planning, and construction. For more than 35 years, Marilyn worked at Skidmore Owings & Merrill where she led many of the firm's largest and most complex projects around the world. An expert in using public space and infrastructure to shape urban districts and civic places, Marilyn Taylor has led Skidmore Owings & Merrill's Urban Design & Planning practice in such projects as Columbia University's Manhattanville Master Plan, the East River Waterfront Master Plan, the reclamation of Con Ed's East River sites for mixed-use development, the new research building at Memorial Sloan-Kettering, and the new urban campus for John Jay College. Her transit work has been equally diverse, ranging from the award-winning Changi Airport Station in Singapore to the Transit-Friendly Land Use Handbook for New Jersey Transit.
Karen Thompson is a Planner and Project Manager with the Delaware River Waterfront Corporation where she works on a variety of streetscape, trail, planning, and park projects as part of the implementation of the Master Plan for the Central Delaware. Her projects include the Penn's Landing Redevelopment Study, the Delaware River Trail design, the Columbia Avenue and Spring Garden Street Connector projects, and the West Shipyard Archaeology study. Ms. Thompson previously worked as a historian at a small preservation planning firm in Austin, Texas and holds a B.A. from the University of Texas at Austin in History and a Master's degree in City Planning from the University of Pennsylvania with a certificate in Urban Design. She is also involved in the Emerging Professionals and Events Committee of the APAPASE.
Karen will be skipping small talk and asking MJT the big questions. Were there pivotal moments in her life when decisions had to be made that would shape her career forever? If she could go back, would she do anything differently?
You'll have to come to find out. Please register here. There will be food and drinks served at this event.