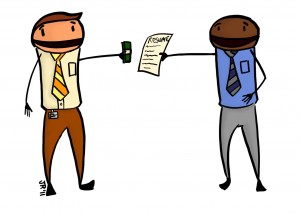 Not a huge list this week, but some cool jobs to be found:
1) Technical Services Specialist – Chester County Planning Commission – West Chester, PA
2) Education and Community Development Manager – Esperanza – Philadelphia
3) Planner/Urban Designer – Group Melvin Design – Camden, NJ
4) Special Projects Manager – Pennsylvania Small Business Development Centers – Philadelphia
5) Regional Equity Community Organizer – Building One Pennsylvania – Philadelphia
6) Commercial District Revitalization Manager – Cornerstone West CDC – Wilmington, DE
7) Community Assessment Intern – Lutheran Settlement House – Philadelphia
8) Interns – Larry Weaner Landscape Associates – Glenside, PA
Full descriptions after the jump!
---
1) Technical Services Specialist – Chester County Planning Commission – West Chester, PA
The Chester County Planning Commission is seeking a Technical Services Specialist to provide technology support. This position oversees the setup and operation of computer systems in a networked office environment; provides training and computer assistance to staff; collaborates with technical support staff; programs applications; and performs GIS analysis.
Candidates must be able to work at an intermediate to advanced level with most Microsoft Office products,   must understand mobile device operations including setups for cellular or WiFi connections and remote file transfer/storage procedures, must understand programming for web systems, and be familiar with GIS analysis and mapping.
Qualifications include: a Bachelor's degree in Computer Science or equivalent; and a minimum of four years of job-related experience working with computers, desktop applications and networking systems. Applicants must have A+ Certification or be enrolled in a program with successful completion within 6 months, and have experience or training in database design, web page construction, GIS, and multimedia design software to support office-wide systems.  Successful applicants should also possess proven written and verbal communication skills, ability to work as a team, have excellent customer service skills, and superior technical problem-solving skills.
Salary range available beginning at $40,155.00 annually based on education and experience.
Submit applications to the Department of Human Resources at: http://www.chesco.org/index.aspx?NID=231
---
2) Education and Community Development Manager – Esperanza – Philadelphia
Reports to: Housing and Economic Development Executive Director
The Education and Community Development Manager (ECDM) is responsible for implementation of Esperanzaís education and community development strategies, best outlined in the Hunting Park Neighborhood Strategic Plan 20221. The ECDM will be responsible for developing and supporting the Hunting Park Collaborative (HPC) and NeighborCare Teams and working with these groups to strengthen education and service opportunities and develop a community communications infrastructure. The ECDM will work to weave elements of the Road Map service model into all areas of the HPC and NeighborCare Team efforts.
Building off existing structures, the ECDM will develop new strategies to increase and expand the dissemination of information into Hunting Park across all age groups and income levels, focusing on education and community development. The ECDM will make connections between service organizations and services offered, focusing on education institutions, finding gaps and filling in needs by linking organizations providing services, building networks horizontally across the community, creating a safety net designed to capture, connect, and reconnect all Hunting Park residents to an economic or education system.
ESSENTIAL DUTIES & ACCOUNTABILITIES Recruit teams of residents (totaling at least 10 individuals) for ìNeighborCareî teams; formalizing a process of outreach and engagement emerging from the Neighborhood Plan, to build on the social capital within Hunting Park. Coordinate and recruit member organizations for the HPC (totaling at least 10 organizations), to oversee and guide the implementation of Neighborhood Plan revitalization strategies. Coordinate all the meetings and activities for the HPC and NeighborCare Teams, ensuring that communication among services institutions, businesses, and other neighborhood groups is well established. Complete census of service offerings across HPC organizations, which will be included in communication platform. Engage in community mapping to identify gaps and resources and to use as fundraising tool. Implement friendly competitions and awards for community improvement. Develop and implement community-wide revitalization metrics to measure the effectiveness and results of program/plan activities. Build off Esperanzaís current efforts to bridge the digital divide as a means for increase the communication pathways in the community. Manage, in conjunction with the NEHED Executive Director, all administrative aspects of the Wells Fargo implementation funding, including purchasing, record keeping, budget development, accounting, assisting with the preparation of reports to funding agencies, and supervising consultants. Establish, in conjunction with the HPC and NeighborCare Teams, development strategies focused around sustaining local community initiatives.
1 To learn more about the Hunting Park Neighborhood Strategic Plan visit: http://www.interface-studio.com/isftp/Hunting%20Park/HP_040512_Final.pdf
Become familiar with all persons and groups directly and indirectly involved in improving the condition of the corridor and surrounding Hunting Park are, being mindful to compliment the efforts of others. Develop communications for on-going public awareness programs in conjunction with Esperanzaís marketing and communications initiative including public appearances designed to enhance appreciation of the communityís assets and potential. Assist NeighborCare Teams with improvement projects through personal consultation and referral to city resources. Maintain data systems to track the progress of the Road Map and HPC towards project outcomes. Remain knowledgeable in best practices across the education continuum, attending workshops and conferences as needed or assigned to maintain up-to-date knowledge in education. Help build strong and productive relationships with appropriate public agencies at the local and state levels. Speak effectively on the business and broader development directions and work. Assist the Executive Director with fundraising, special events, marketing, and public relations. Develop templates to aid organizations in supporting Neighborhood Plan implementation costs associated with best practices. Prepare periodic reports indicating related activities and progress towards goals and objectives. Participate as active member in cross program and organization activities, supporting strategic alignment across public/private clusters. Build relationships with foundations, business, donors, and community leaders. Coordinate program logistics within time requirements with attention to detail and budgeting concerns. Respond to grant requirements regarding timely completion of deliverables. In all ways, model leadership in the implementation of this long-term community development and education initiative. Additional duties as assigned.
KNOWLEDGE AND SKILL REQUIREMENTS
The ECDM should have education and/or experience in one or more of the following areas: education, public policy, planning, business administration, public administration, and/or non-profit administration. The program manager must understand the barriers to education confronting urban low-income communities and families. The program manager must be entrepreneurial, energetic, imaginative, well organized and capable of functioning effectively in an independent environment.
Skill Requirements: Spanish proficiency At least 1-2 years of experience Microsoft Suite proficiency Ability to work creatively with limited resources Excellent written and verbal communication
Education: Bachelorís degree required, masterís degree preferred; no preference in major; however, education, public policy, communications, nonprofit leadership, or a related area of study will be helpful in this field.
---
3) Planner/Urban Designer – Group Melvin Design – Camden, NJ
Group Melvin Design (GMD) is a small planning and urban design firm located in Camden, NJ. We are looking to hire an imaginative, skilled individual for a full-time position who is capable of playing a role in all aspects of our work. This means weíre looking for someone who can manage a project while juggling field work, public outreach, research, drawing, writing, document layout, and can bring a project together cohesively into a clear set of compelling ideas. Our ideal candidate would be able to move into a project manager role in the near future.
Since our founding, GMD has developed a reputation as a firm that delivers high-quality, graphically driven plans that are adopted and implemented. Our portfolio of work includes zoning analysis, form-based codes, redevelopment plans, master plans, commercial corridor studies, street designs, and a variety of smart-growth oriented projects for both private and public clients. You can learn more about us at www.groupmelvindesign.com.
Candidates with the following qualifications should apply, although experience can be substituted with motivation, enthusiasm, and/or unique skills.
Required:
Master's degree in planning, urban design, landscape architecture, or historic preservation.
High level of proficiency with ArcGIS, InDesign, Illustrator, Photoshop, CAD and SketchUp
High level of communication skills ñ verbal and visual
Preferred:
AICP Certification
New Jersey experience and NJ Professional Planner license
Project Management experience
Community Outreach experience
Please send cover letter, resume, and portfolio to Ben Bryant, AICP
at bryant@groupmelvindesign.com . Hard copies can be sent to:
Ben Bryant
Director of Planning & Design
Group Melvin Design
2 Aquarium Drive, Suite 320
Camden, NJ 08103
---
4) Special Projects Manager – Pennsylvania Small Business Development Centers – Philadelphia
Immediate Supervisor:
Associate State Director ñ Program Management
General:
The special projects manager in the state director's office is responsible for oversight and management of the disaster resiliency and patient protection affordable care act initiatives, and other programs, projects or initiatives as assigned and deemed appropriate. He/she will oversee the daily execution of the assigned programs, projects and initiatives to ensure goals and objectives are obtained at the various college and university SBDC programs throughout Pennsylvania. This position is contingent upon the receipt of grant funding.
Duties include but are not limited to:
Development, planning and oversight of the special programs, projects or initiatives assigned.
Provide direction and coordination to sub-recipients on the various aspects of the specialized programs, projects or initiatives.
Continued monitoring of the sub-recipients that are participating in the assigned specialized programs, projects or initiatives.
Develop, design, and implement educational programs for both network staff and clients as they relate to specialized programs, projects or initiatives.
Coordination and interaction with federal, state, and local government agencies, local economic development organizations, and university programs so as to increase the visibility of the SBDC and the effectiveness of the specialized programs, projects or initiatives.
Assist in resource development.
Track and analyze impact data; prepare reports.
Perform additional duties as assigned.
Qualifications:
BA/BS or equivalent in a relevant field required; Masterís degree in a relevant field preferred.
SBDC or business consulting experience preferred.
Experience and/or knowledge of insurance and/or disaster preparedness/recovery preferred.
Online marketing skills and/or experience preferred.
5+ years professional experience in program, project or initiative management required.
Excellent written and verbal communication skills.
Strong organizational skills.
High attention to detail, accuracy, and follow through.
Ability to multi-task in a fast paced environment.
Flexibility and a related ability to work autonomously.
Strong computer skills (MS Office, online communications, internet research, etc.)
Travel required; must have a valid driverís license.
To apply, go to https://jobs.hr.upenn.edu/applicants/jsp/shared/frameset/Frameset.jsp?time=1366311922398 ñ select ìsearch postingsî on the left ñ type in SBDC in the ìjob description keywordî field ñ select the Special Projects Manager listing.
---
5) Regional Equity Community Organizer – Building One Pennsylvania – Philadelphia
Affiliates of Building One America ñ Building One Pennsylvania and Building One New Jersey ñ are hiring two statewide community organizers. Building One America is an emerging national network of statewide and metropolitan organizations seeking to stabilize and revitalize communities, reinvigorate local economies and promote regional opportunity through broad-based mobilization, leadership development, and the direct engagement of policy-makers at the state and federal level (see http://www.buildingoneamerica.org).
Building One Pennsylvania and Building One New Jersey are both non-partisan organizations of local-elected municipal and school, faith and civic institutions from older developed suburbs and small cities who have joined together to stabilize and revitalize their communities and whole regions across their states. Both organizations were created by local leaders to build power capable of combating systemic causes of decline and the fiscal and social disparities of older suburbs and small cities by addressing regional housing policy, land use, municipal and educational fiscal structures and major infrastructure investments (water, sewer and transportation).  Each organization has a track record of success winning housing, education, and fiscal public policy changes using a bipartisan approach at the state and federal level.  For more background see http://www.buildingonepa.org and http://www.njregionalequity.org.
Each organization is seeking one statewide regional equity community organizer to continue building regional power in regions across each state.
Organizers should have a desire to address local issues at a regional, state and federal level.  Background and understanding of regional politics and social dynamics a plus.  Experience and interest in working on bi-partisan policy solutions a plus.  Background in regional land use, housing and fiscal policy may be a plus.  Skills with social media and technology may be a plus. Must be self-motivated and a systemic thinker.  This position is not a social service, research or public relations job.
Duties include:
ï Recruitment of member institutions
ï Raising money through membership dues, foundations, fundraisers and individual donors
ï One-on-one meetings ñ identification and recruitment of leaders
ï Creating and maintaining strong leadership teams at a local and regional level through training and development
ï Successfully moving leaders into powerful issue campaigns that address regional disparities.
ï Track and record activity in organizationís database.
ï Travel throughout regions and states.  Car is required.
Skills:
ï Knowledge of political process and ability to operate in the public arena
ï Knowledge of community organizing practices and principles (completion of leadership organizing training a plus)
ï Ability to communicate effectively both orally and in writing with members of the public, elected officials, clergy, and other groups representing a variety of economic, racial, ethnic, political and social backgrounds.
ï Ability to build key relationships with a variety of leaders (local-elected, faith, civic and labor) and to develop alliances with other organizations while remaining independent and promoting an agenda based on equity.
ï Ability to work under pressure.
ï Skill working with computers and software to develop and maintain a variety of data and files, prepare presentation materials, and correspondence.
Building One New Jersey ñ Position will be initially focused in south Jersey including the greater Atlantic, Cumberland, Gloucester, Camden, Burlington, Mercer, Ocean, Cape May and Monmouth County region. Travel to north Jersey also required.
Building One Pennsylvania ñ Position will be initially focused in southeastern and south central Pennsylvania including Delaware, Montgomery, Chester and Bucks counties and Lancaster, York, Harrisburg and Berks counties.  Travel to western Pennsylvania also required.
Competitive pay structure, based on experience. Equal Opportunity Employer. We strongly encourage candidates of color to apply. Full time, some evening and weekend work.  Positions available for immediate hire.
Send cover letter, resume, salary requirements and writing sample demonstrating your ability to think critically and communicate effectively to jobs@buildingoneamerica.org .
---
6) Commercial District Revitalization Manager – Cornerstone West CDC – Wilmington, DE
Cornerstone West CDC is a non-profit organization based in Wilmington, DE. Located twenty-five miles south of Philadelphia, Wilmington is Delawareís largest city.  Cornerstone West CDCís mission is to create affordable housing and promote the revitalization of Wilmingtonís West Side. Cornerstone recently facilitated the development of a West Side Revitalization Plan and is leading implementation efforts in the areas of community building, housing, greening, and economic development. For more information about Cornerstoneís neighborhood revitalization activities, visit us on facebook: West Side Grows.
Summary of Responsibilities
The Commercial District Revitalization Manager will be responsible for coordinating Cornerstoneís commercial district revitalization program, utilizing market development, community organizing and economic restructuring strategies to promote the development of safe, attractive, and vibrant business districts in the West Side. The Commercial Corridor Manager reports to the Director of Community and Economic Development and is a full-time, exempt position. This is a new position with the potential opportunity for a successful candidate to grow within Cornerstone West CDC as the commercial presence in the districts on N. Union/Lincoln, Pennsylvania Ave, and W. 4th St. develops.
PRIMARY RESPONSIBILITIES INCLUDE:
ï Develop and implement a revitalization initiative for the West Sideís commercial corridors
ï Inventory existing businesses and assess their needs
ï Build one-on-one relationships with business owners/operators, educating them about commercial district revitalization efforts
ï Recruit volunteers from the West Side business community and develop committee structure: Organization, Design, Promotion and Economic Restructuring
ï Coordinate the utilization of existing programs, such as rehabilitation programs, existing state and federal funding sources and grant opportunities, administration procedures, political mechanisms, legal tools, etc., as appropriate to promote economic development.
ï Coordinate the development of marketing materials
ï Assist and coordinate commercial district promotional events/activities
ï Develop economic strategies to increase retailing in West Side commercial districts, including attracting new users into existing facilities and expanding market opportunities.
ï Act as liaison between prospective businesses, property owners and commercial realtors.
ï Prepare and maintain a continuing record of the program through photographs (before and after) and/or slides, files on the building, business recruitment, promotions, monthly reports, etc.
ï Develop and maintain contacts with media sources to disseminate program information to the general public.
ï Represent organization at local and city-wide meetings and events
ï Stay informed of best practices in the field of neighborhood commercial development and participate in workshops and training when required.
ï Additional responsibilities as needed
SKILLS/EXPERIENCE:
ï Tenacious and positive, with a ìcan doî attitude
ï Ability to take action quickly and think strategically
ï Creative, with innovative implementation skills and solid problem-solving capability
ï Excellent interpersonal skills, including the ability to build solid relationships and support among stakeholders, listen and provide assistance.
ï Ability to work effectively with a broad range of people and positions, including independent retailers, corporate retail executives, real estate agents, landlords, etc.
ï Coalition-building skills, including the ability to motivate, negotiate, and persuade stakeholders into a course of action.
ï Self-directed individual, strong organizational skills and the ability to manage multiple ongoing initiatives
ï Experience as a grassroots organizer, and managing events and volunteers
ï 2 to 4 years of relevant experience
ï A bachelorís degree or equivalent experience in urban planning, economic development, business, marketing or related field required.
ï Small business or entrepreneurship experience a plus. Volunteer/intern work experience will be considered in lieu of some paid work experience.
ï Computer proficiency in Microsoft Word and Publisher
ï Must be willing to work a flexible schedule, including some nights and weekends
Benefits Offered
Cornerstone West CDC provides a generous benefits package, which includes group health insurance, vacation, personal and sick benefit time, flexible benefits plan, pension plan, disability and life insurance.
Salary
Commensurate with experience
Contact:
For immediate consideration for this position, please e-mail your resume to westsidegrows@gmail.com and jfultz@westendnh.org .  EOE/M/F/D/V
---
7) Community Assessment Intern – Lutheran Settlement House – Philadelphia
Lutheran Settlement House (LSH) empowers individuals, families and communities to achieve and maintain self-sufficiency through an integrated program of social, educational, and advocacy services. LSH will be conducting a Community Assessment in the summer of 2013. LSH seeks graduate student in urban studies, nonprofit management, social work, or other field related to community development to conduct an assessment of the community service landscape and neighborhood development in the Fishtown (where LSH is located), Port Richmond, Kensington, and Northern Liberties neighborhoods. These have all undergone radical changes in recent years. As a neighborhood anchor for 110 years, LSH needs to understand the impact of these changes on its clients and services. The intern will meet with local organizations, civic and business groups, and community leaders to understand how needs may be changing. Project also includes summary of services provided by various agencies to identify where efforts are being duplicated, and set of recommendations to maximize limited resources.  This internship is paid bi-weekly.  Please send a resume and cover letter to David Waterstram at dwaterstram@lutheransettlement.org .
---
8) Interns – Larry Weaner Landscape Associates – Glenside, PA
A leading practitioner in the design and implementation of native meadows as well as woodlands and gardens, Larry Weaner
Landscape Associates creates beautiful, low maintenance, and ecologically beneficial landscapes on properties of all sizes.
When it comes to the design, installation, and management of native meadows, LWLA is one of the most experienced practitioners
in the nation. LWLA combines a depth of horticultural knowledge with ecological expertise in the design of long-lasting
landscapes that are functional as well as beautiful. LWLA offers clients the assurance of three decades of success in the design,
establishment, and management of these ecologically resilient, experientially rich landscapes.
LWLA has been featured in a wide variety of publications including Garden Design, Landscape Architecture Magazine, and
Organic Gardening. In 2008, LWLA received the top three design awards from the Association of Professional Landscape
Designers (APLD).
To learn more about our firm, please visit our website: http://lweanerassociates.com/
Intern Responsibilities:
The intern will work with all staff as needed with tasks directly apportioned by the Project Manager. The job will require forty
hours per week. Start and end times can be flexible according to the interns preferences, as long as it is co-coordinated with the
project manager. The pay rate will be $12 per hour. Occasional overnight travel will likely be required.
Project/Design Assistant Duties:
– Assisting with site analysis and site measurements
– Creation of base maps
– Creation of installation proposals
– Design assistance
– Plant and materials procurement assistance
– Occasional light fieldwork (plant layout, meadow seeding)
– Contractor coordination assistance for installations
Skills Required:
? An attention to detail, critical thinking skills and problem solving abilities
? Familiarity with plants native to the northeastern United States and basic ecological processes
? Be able to effectively manage his/her own time
? Willingness to learn and participate in a diverse range of support tasks
? Computer skills (Microsoft Office, AutoCAD and Adobe Creative Suite)
To apply, please submit a cover letter, resume and work samples in PDF format via email to Rebecca Kagle, at