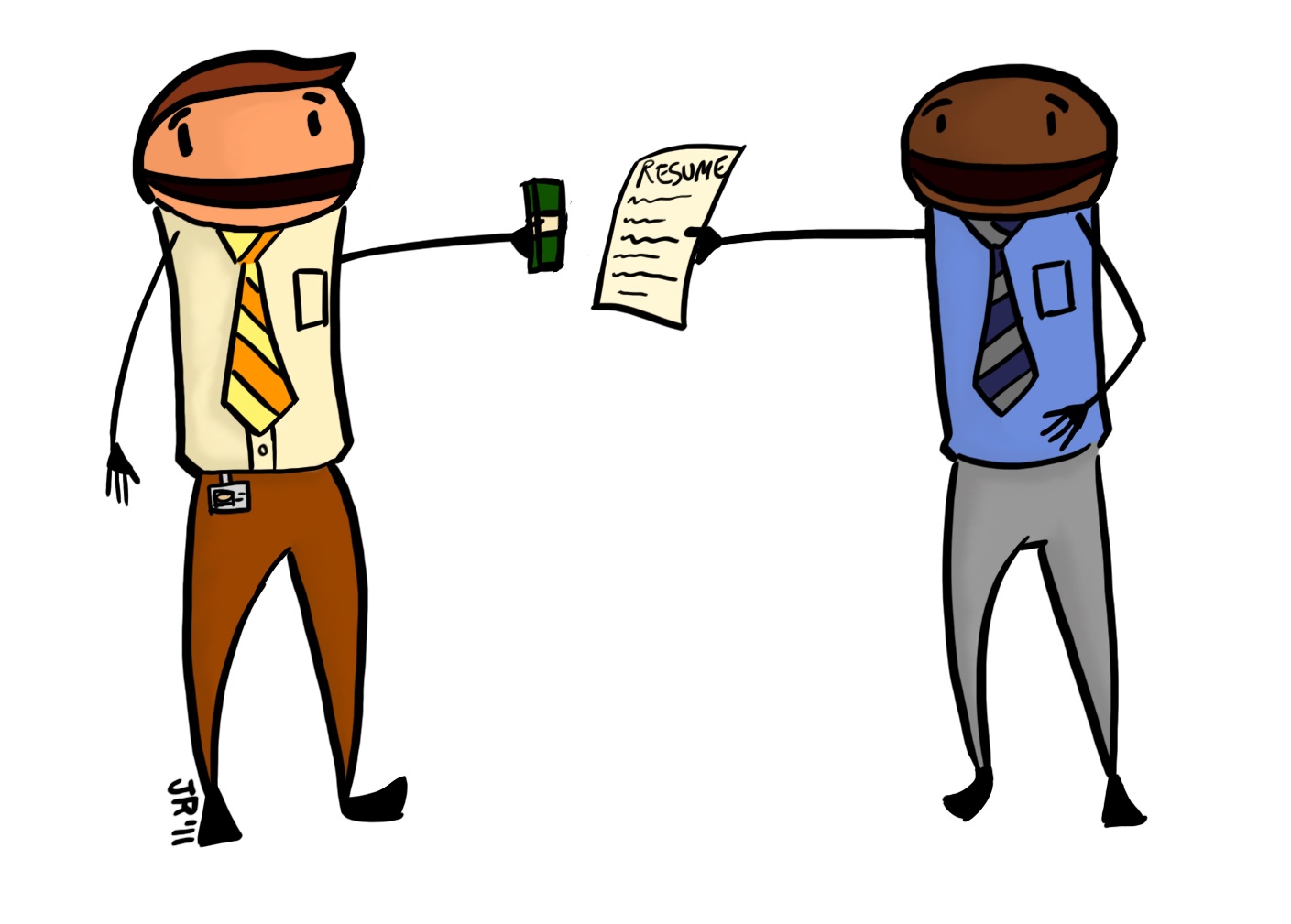 Spring has sprung, and so have jobs!
1) Program Coordinator, Cultivating Communities Campaign – Health Promotion Council – Colmar, PA
2) Data Coordinator – Health Promotion Council – Philadelphia
3) Planner II – City of Wilmington, DE – Wilmington, DE
4) Parks & Recreation Community Organizer – Office of the Deputy Mayor Environmental & Community Resources/Parks & Recreation Commissioner – Philadelphia
5) GIS Specialist – Delaware Valley Regional Planning Commission – Philadelphia
6) Director of Market Analysis and Research – Michael Salove Company – Philadelphia
7) Analyst, Policy and Resource Innovation – Philadelphia Industrial Development Corporation – Philadelphia
8) Deputy Director – Philadelphia LISC – Philadelphia
9) Executive Director – Norris Square Neighborhood Project, Inc. – Philadelphia
10) PA Watershed Restoration Manager – Chesapeake Bay Foundation – Harrisburg, PA
11) Performance Management Analyst – Health Commissioner's Office – Philadelphia
12) Water Resources Design Professional – AKRF – Mt. Laurel, NJ
13) Project Manager, Data Services – Azavea – Philadelphia
Full descriptions after the jump!
---
1) Program Coordinator, Cultivating Communities Campaign – Health Promotion Council – Colmar, PA
Position Type: Part-time, Nonexempt Annual Salary
Accountability: Reports to Program Manager
Pay Grade: 17
Location: Base office 2506 N Broad Street, Colmar PA; Local and regional travel required; some
weekend and evening work required.
Job Summary: The Program Coordinator supports the growth of the Cultivating Communities Campaign (CCC) project activities in the greater North Penn Region of Montgomery County. The CCC Program Coordinator works closely with core partners and key food system stakeholders to establish and expand systems that provide healthy food access to low-income individuals and families. More specifically, the Program Coordinator is responsible for convening core partners, raising the visibility of the project, communications and sustainability efforts, identifying and recruiting volunteers, and assisting with evaluation and data collection. The Program Coordinator must be detail-oriented, with excellent organizational skills, and have excellent interpersonal skills and be comfortable interfacing with both the project team and community partners. The Program Coordinator also provides regular written and oral updates to core partners and HPC management, and assists with all reports and/or publications.
Duties and Responsibilities:
Program Coordination
• Facilitates implementation of CCC activities, including convening core partners, forming connections between new and existing partners, monitoring project progress, and ensuring all activities are conducted as listed in the CCC work plan.
• Establishes relationships with key stakeholders within the local food system and identifies strategies to coordinate collaborative activities among food system players to enhance the efficiency of the local food system and increasing access to fresh food.
• Leads efforts to build visibility of project through development of relationships with prospective business partners to assist with growth and sustainability of initiative.
• Works with core and community partners to develop, refine and implement communications, public relations and marketing plans to increase visibility of the CCC. Supports community partners in developing public relations and sustainability plans.
• Coordinates with core and community partners, and with regional organizations (such as North Penn United Way and RSVP) to recruit volunteers to support project.
• Develops informational materials and strategies for outreach and media campaigns.
• Assists in the design and implementation of the CCC evaluation plan.
• Participates in other local meeting, for instance Nutrition Coalition, North Penn Collaborative, etc.
• Stays abreast of current resources, research and possible funding opportunities in the area of local foods systems.
Administrative Activities
• Maintains an ongoing record of meetings, email and phone communication with partners to document program activities and progress.
Works with Program Manager and Senior Program Director to complete CCC funding reports and proposals.
Assists with writing proposals in the areas of community/school based gardening, sustainable food systems, food security and nutrition education to vulnerable populations, etc.
Professional Experiences and Requirements
Essential
• Two years experience with community-based programs/activities with multiple stakeholders.
• Strong working knowledge of sustainable food systems and food insecurity.
• Must have strong written and oral communication skills with the ability to make presentations to and engage diverse groups of people.
• Must have strong ability to prioritize assignments and analyze information.
• Must have strong organizational skills, ability to work independently, and meet deadlines.
• Self-motivated, hard-working, and dependable.
• Must be proficient in Adobe Acrobat and Microsoft Office, including: Word, Excel, PowerPoint, and Publisher. Must have ability/desire to learn new software, as needed.
Preferred
• Experience in community organization and/or project coordination for an organization or grass-roots campaign.
• Experience in volunteer recruitment, management and retention.
• Familiarity with the greater North Penn region community.
• Experience with community gardening and/or farming.
• Computer skills such as desktop publishing and website management.
Qualifications
• Bachelor's degree or equivalent work experience in community food systems, public health, food planning, food policy or community development.
Part time. Interested applicants should send Christina Miller their resume and cover at christinam@phmc.org
---
2) Data Coordinator – Health Promotion Council – Philadelphia
Position Type:  Nonexempt Annual Salary
Accountability:  Reports to Data and Evaluation Manager
Location:  Base office, 260 South Broad Street
Summary:  The Data Coordinator is responsible for data coordination associated with various HPC programs. Primary responsibilities include:  mapping and routing for MSA compliance checks, FDA compliance checks and the annual Synar Survey; coordinating the operations of data collection and entry for HPC and its programs; processing data, as needed; maintaining schedule of data collection, entry and reporting needs; tracking assignments to ensure timely entry of relevant data; and implementing strategies for data collection, compilation and storage.  The Data Coordinator also supports filing and maintaining back-up documentation, and ensuring accuracy of data entered through regularly-scheduled data checks and cleaning. The Data Coordinator also trains and supports users of program and HPC databases.
Responsibilities:
• Coordinates data collection and entry process.  Tracks data entry assignments to ensure that all required data and relevant information has been collected and entered into appropriate databases.
• Works with Data and Evaluation Manager and HPC management team to assign data entry to staff for reporting purposes.
• Map and plan routes for MSA and FDA compliance checks, and for the annual Synar Survey.
• Processes and enters data and information packets, as needed.
• Coordinates filing and organization of data, back-up documentation, and other relevant information for audit purposes.
• Supports weekly, quarterly and annual data integrity checks for variety of programs.
• Cleans data on regular basis according to program and organizational needs.
• Maintains schedule for data collection, entry, cleaning and reporting.
• Serves as liaison between Program Managers and Program/Administrative Staff for matters related to data entry and evaluation.
• Provides training and technical assistance to staff, as needed, to ensure accurate entry of data and other relevant information.
• Supports program and organization database and reporting needs.
• Supports development of data collection and evaluation strategies and tools for program efficiency.
• Assists with maintaining and updating database procedure manuals.
• Communicates regularly to the Data and Evaluation Manager and program staff on data and evaluation collection and entry status, anticipated challenges, and suggested project improvements.
• Participates in proposal development process by running reports, interpreting data, and contributing content expertise in data collection and evaluation, and other content areas, as assigned.
• Performs other duties as assigned.
Qualifications:
• Advanced knowledge of Microsoft and other database and data analysis packages.
• Ability to work under strict deadlines and time constraints, and to establish and manage competing priorities.
• Ability to quickly adapt to changing technology.
• Excellent interpersonal and organizational skills, as well as ability to handle deadlines, details and complexity.
• Demonstrated ability to lead with no formal authority; ability to gain support and cooperation of staff for data entry and evaluation purposes.
• Must be able to handle matters of a confidential nature.
• Ability to work with minimal supervision.
• Bachelor's degree required.
Full time. Interested applicants should send Vanesa Karamanian their resume and cover at vkaramania@phmc.org
---
3) Planner II – City of Wilmington, DE – Wilmington, DE
$49,409 – $59,716
The City of Wilmington, DE seeks applicants for professional work in the field of Urban Planning.  Will be responsible for assisting in the planning, developing, and implementation of community development initiatives.  This includes engaging the community in neighborhood development, formulating and evaluating appropriate courses of action, and recommending goals, objectives and strategies regarding land use, housing, public facilities, transportation, and economic development. Will provide staff support and attend meetings for all neighborhood planning councils.
Bachelor's degree in Urban or Regional Planning, Public Administration or related field with a minimum of 5 years of community engagement experience required.   Additional information, application and email address are available at: www.wilmingtonde.gov  EOE/AA
---
4) Parks & Recreation Community Organizer – Office of the Deputy Mayor Environmental & Community Resources/Parks & Recreation Commissioner – Philadelphia
Type: Exempt full-time, must establish residency in the City of Philadelphia within 6 months of appointment
Salary: Commensurate with experience
The Deputy Mayor for Environmental & Community Resources/Parks & Recreation Commissioner is responsible for the management of the 10,600 acre, Fairmount Park and Recreation system. The Office also oversees the operation of all City of Philadelphia recreation facilities, programs, and events. In addition, the Deputy Mayor provides leadership for the Free Library of Philadelphia with 54 libraries located across Philadelphia.
The Deputy Mayor seeks a Community Organizer who will report to the Special Assistant to the Deputy Mayor as well as having a formal relationship to the Director of Stewardship. The position requires an energetic, hardworking, and organized person to help build community capacity and support for Parks & Recreation facilities system wide.
Responsibilities include:
 Provide direct program support to creating Friends organizations in Cobbs Creek and Tacony Parks working with Director of Stewardship, Volunteer Coordinators and community organizations in surrounding neighborhoods;
 Do on-the-ground organizing work to build support for the above listed watershed parks as well as specific neighborhood parks and recreation centers (in response to strategic and specific objectives);
 Provide staffing for PPR 5K runs in the watershed parks including organizing community support groups for volunteer recruitment, sponsorship and outreach/publicity;
 Work with program staff to provide help building community capacity to support PPR special projects as part of strategic initiatives, i.e. expansion of youth development opportunities in specific neighborhoods;
 Assist in supporting Advisory Councils including training for members;
Qualifications:
 A skills set in building community meetings, identifying community leaders and leadership opportunities, and connecting people to meaningful work and resources;
 Demonstrated experience in community organizing in diverse communities for a minimum of three years; Philadelphia experience preferred but not required;
 Strong communications skills including in person, leading meetings, written communications;
 Computer literate and comfortable with social media;
 Highly organized and the ability to respond immediately and effectively to community issues and questions;
 Knowledge of public policy issues impacting children and youth in Philadelphia;
 Demonstrated ability and comfort in working in diverse communities; bi-lingual language skills preferable but not required;
 Ability to facilitate respectful accommodations in compliance with the Americans with Disabilities Act;
 Willingness to work flexible hours.
For more information or to submit a resume/cover letter please email Patrick Morgan, Chief of Staff, Office of the Deputy Mayor Environmental & Community Resources/Parks & Recreation Commissioner at patrick.morgan@phila.gov
---
5) GIS Specialist – Delaware Valley Regional Planning Commission – Philadelphia
Professional Area: Technology / GIS
Contact person: Beth Wichser
Phone: 215-592-1800
Fax: 215-592-9125
Email: resumes@dvrpc.org
Website: http://www.dvrpc.org/HumanResources/JobOpenings.htm
The Delaware Valley Regional Planning Commission (DVRPC) seeks a highly motivated, detail oriented GIS Specialist in the Office of Geographic Information System (GIS).
Working as part of a team of skilled planning and engineering professionals, this technical position is responsible for providing spatial analysis, application development, and cartography in support of the region's transportation, land use, environmental and economic planning activities. Working closely with other staff, and with the support and guidance of the Senior GIS Specialist, the GIS Specialist's primary duties include compiling, analyzing, and managing geospatial data, programming and implementing web enabled mapping applications, and designing and developing map products.  Work is performed in accordance with broadly-defined agency policies and professional standards and under administrative and technical review by management during progress and upon completion.  Innovation and creativity are highly encouraged.
Responsibilities
Create, modify, maintain, and analyze geospatial databases.
Design, develop, implement, and maintain web enabled mapping solutions.
Troubleshoot existing web mapping applications and perform upgrades.
Design and develop high quality cartographic products.
Research, compile, develop, evaluate, and integrate spatial data from a variety of sources.
Meet with staff and provide expertise to define data needs, project requirements, and required outputs.
Prepare and maintain metadata.
Represent the Office of GIS and the Commission at meetings and public forums as required.
Perform related technical work as required.
Qualifications
Proven experience with Esri ArcGIS software.
Demonstrated ability to apply analytical methods and sound judgment to solve problems.
Experience developing applications using ArcGIS Server, Google's Maps API, Leaflet, OpenLayers, MapBox, CartoDB, or similar web mapping APIs.
Experience with Web development technologies including, but not limited to, HTML, CSS, ASP, ASP.NET, JavaScript, PHP, Perl, Ruby, AJAX, JSON, REST, SQL, etc.
Considerable knowledge of cartographic and web design principles.
Experience with relational database principles, ORACLE a plus.
Experience with Microsoft Office Word, Excel, Access, Outlook, and PowerPoint.
Ability to establish and maintain effective working relationships with DVRPC staff and client groups.
Oral and written communications skills that allow accurate translation of user requests into GIS products.
Minimum Experience & Training
THREE YEARS of professional Geographic Information Systems (GIS) or web application development experience; and graduation from a four year college/university, with major course work in GIS, geography, planning, computer science, information technology, or a related discipline. A Master's degree can be substituted for one year of experience.
---
6) Director of Market Analysis and Research – Michael Salove Company – Philadelphia
Become a meaningful contributor in one of the most highly regarded and long-tenured retail real estate advisory firms in the Philadelphia region. Based in Center City, Philadelphia, our company melds a prestigious reputation in the marketplace with a hip, urban, boutique firm environment. We pride ourselves on having a high-energy and tight-knit workplace community and place great value in the fabric of our office. We've revitalized the retail focus of entire city neighborhoods, master planned college campuses, leased every type of suburban shopping center, and executed strategic roll outs for every category of retailer and restaurant.  We are seeking an entrepreneurial, forward-thinking, motivated, affable and self-directed individual to join our Center City office.  Must be local, available to work on the premises and provide excellent references. Position available immediately.
Director of Market Analysis and Research:
¬In this role, the successful candidate will be able to demonstrate an understanding of complex real estate
market systems with a particular focus on retail real estate.  He or she will have a command of data research methods and predictive analytics and econometrics analysis, as well as familiarity with SAS/STAT, Minitab, SPSS, S-PLUS, XLSTAT or a similar statistical software package.  Knowledge of economic and fiscal impact studies required as well.
Candidates must be able to use these products to determine real estate demand generated by residential and workforce customer types, as well as to generate reliable methods for determining demand from atypical customers, such as tourists, convention attendees, commuters, and students.
Practical application of data conclusions into strategy-based recommendations is also required.  These recommendations should be applicable to public and private sector clients.  In this capacity, applicants should be knowledgeable and/or experienced in urban and regional planning.  A working knowledge of the application of New Market Tax Credits, Community Development Block Grants, Historic Preservation Tax Credits, Tax Increment Financing, and similar forms of incentive-based financing is also required.  An understanding of a real estate pro forma is also a critical skill.
A graduate degree in statistics, urban planning, sociology, or predictive analytics and ten years of experience in real estate market analysis are strongly preferred.  Experience generating technical reports for public consumption and confidence in public speaking is also required.
Please submit resumes to; Michael Salove, C.E.O.   msalove@salove.com
MSC    1845 Walnut Street    6th Floor    Philadelphia, PA 19103    215.568.2600   www.salove.com
---
7) Analyst, Policy and Resource Innovation – Philadelphia Industrial Development Corporation – Philadelphia
Reports To: Director, Policy and Resource Innovation
About PIDC
The Philadelphia Industrial Development Corporation (PIDC) is Philadelphia's city-wide economic development corporation. Founded in 1958 as a non-profit, public-private partnership between the City of Philadelphia and the Greater Philadelphia Chamber of Commerce, PIDC plans and implements real estate and financing transactions that attract investment and jobs to the City of Philadelphia.
PIDC accomplishes this mission by developing and managing public and private resources that are used to leverage even greater investments from a diverse range of governmental, for-profit, and non-profit clients throughout all of Philadelphia's neighborhoods.
Policy and Resource Innovation at PIDC
The Policy and Resource Innovation Group is responsible for a broad array of activities related to the development and capitalization of new financing programs.  Specifically, this group designs and guides the implementation of new financing programs, attracts sources of funding for these programs, and manages investor relationships.  In addition, this group focuses on economic development policies and research and assesses the performance of PIDC's financing programs.
Position Description
PIDC has been dedicated to supporting small businesses in Philadelphia for more than 50 years.  PIDC's small business lending has traditionally been funded through a combination of local, state, and federal resources.  As part of a broader strategy to diversify its operating and programmatic capital sources, PIDC recently was designated as a community development financial institution (CDFI).  PIDC seeks to use its CDFI status to expand small business lending activities in Philadelphia through enhancing existing loan programs and creating new financial products.
The Analyst will work under the direction of the Director, Policy and Resource Innovation, to explore the market for new small business loan products funded with traditional CDFI sources such as banks, foundations, and other investors as well as assess the performance of existing financing programs.
Salary will be commensurate with experience.  PIDC offers a competitive benefits package including retirement, healthcare, dental, and vision coverage.
Responsibilities
Specific responsibilities include, but are not limited to, the following:
1. External Research
• Research and procure datasets related to key economic development indicators for Philadelphia. Analyze the data as necessary to support PIDC's resource development applications and market development functions.
• Collect and analyze data related to the economic development needs of Philadelphia's businesses and nonprofits.
• Collect best practice research material related to PIDC's economic development priorities.
2. Outcomes Analysis
• Generate qualitative and quantitative reports on PIDC's financing programs.
• Analyze the outputs and outcomes related to PIDC's financing programs.
• Assist the Operations Group in completing reports provided to PIDC's investors.
3. Resource Development
• Support the development of program proposal narratives and budgets to secure new resources to capitalize loan funds and finance PIDC's operations.
• Identify financing resources and maintain effective records of potential investors and foundations via a regularly updated database.
• Monitor a variety of newsletters, websites, social media outlets, and other list serves to keep up to date on potential resource development opportunities.
4. Program Development
• Support the development of new financing programs by assessing the financing needs of Philadelphia's businesses and comparing those needs to gaps in PIDC's financing programs.
• Assist in designing financial products that are responsive to the economic development needs of Philadelphia's businesses and support the implementation of new financing programs.
• Ensure that all information related to new programs is appropriately organized into program binders which are available to all PIDC staff.
5. Other duties as required
Minimum Qualifications
• Bachelor's Degree from an accredited four-year college or university with major course work in finance, economics, political science, policy work, urban studies, business administration, or a related field.
• Demonstrated relevant experience in finance, policy work, or research; two years of work experience is preferred.
• Excellent oral and written communication skills.
• Strong research and analytical skills including a high level of competency with spreadsheets, databases, power point, word processing, and e-mail applications. Experience with mapping software such as Geographic Information Systems (GIS) also is preferred.
• Strong interpersonal skills, including a demonstrated ability to communicate effectively with management, colleagues, governmental agencies, potential investors, and the general public.
• Ability to function as part of a larger team.
• Detail oriented and highly organized.
• Valid driver's license.
• Must be a resident of the city of Philadelphia or willing to relocate within six (6) months of employment.
Other Desired Characteristics
• Enthusiasm for PIDC's mission to attract investments and to help businesses and non-profit organizations create and retain jobs in Philadelphia.
• Flexibility and willingness to pitch in to support various projects, tasks, initiatives, and events as needs arise.
• Experience working with diverse constituencies.
• Efficiency and productivity, with a results-oriented mindset.
• Capacity and desire to function in a high-profile, public sector environment.
---
8) Deputy Director – Philadelphia LISC – Philadelphia
Background
Local Initiatives Support Corporation (LISC), widely recognized as the nation's premier community development intermediary, has a 32-year history of investing in community-based organizations focused on rebuilding urban neighborhoods and rural communities. LISC mobilizes corporate, government, and philanthropic support to provide local community development organizations with (1) loans, grants, and equity investments; (2) local, statewide, and national policy support; and (3) technical and management assistance.  LISC works throughout the nation to assist its various partners to implement our comprehensive, place-based community revitalization strategy that we call Building Sustainable Communities (BSC).  The BSC framework has five core activities:  developing, preserving and investing in housing and other real estate; increasing family income and wealth; stimulating local and regional economic activity; improving access to quality education; fostering livable, safe and healthy environments. For more information about LISC, visit www.lisc.org.
Philadelphia LISC has incorporated the BSC framework into local Sustainable Communities Initiatives in Eastern North and West Philadelphia.  In addition, Philadelphia LISC works with community-based organizations throughout the city to develop affordable housing, commercial ventures, and community facilities, as well as to support commercial corridor, family income and community safety programs.
Position Description
The Deputy Director will manage the day-to-day operations of the Philadelphia office, including implementation of a recently completed strategic plan; the Sustainable Communities Initiatives and other programs; and community development lending.   The position will serve as team leader for program staff, providing strategic planning, direction and coaching, and will work closely with community development partners and consultants in planning, implementing and publicizing projects and programs.  The Deputy Director will oversee the identification and analysis of new opportunities; lead the development of workplans for new ventures and programs; and help manage evaluation of current and recent endeavors.  The Deputy Director will also work closely with the Executive Director to help manage multiple LISC and external relationships, including committees of Philadelphia LISC's Local Advisory Board, and to achieve programmatic and development goals.
Qualifications
The successful candidate will possess:
• Strong managerial and interpersonal skills and the ability to collaborate and work effectively with a diverse set of colleagues, partners and other stakeholders.
• Ability to lead multiple programs or projects.
• Extensive experience with urban community development, real estate development and/or lending.
• Excellent verbal and written communication skills, including the ability to be persuasive and compelling in advocating for community development programs and resources.
• Good facilitation and presentation skills.
• Minimum 10 years related experience. Bachelors Degree required.  Masters Degree preferred.
• Working knowledge of Philadelphia community development environment preferred.
To Apply
LISC offers a competitive salary and benefits package.  Moderate travel is required. Qualified candidates should send a resume (including salary history), cover letter, and writing sample by March 11th, 2013 to:
Local Initiatives Support Corporation
718 Arch Street, Suite 5S
Philadelphia, PA 19106
For more information on LISC visit: http://www.lisc.org
LISC IS AN EQUAL OPPORTUNITY EMPLOYER
---
9) Executive Director – Norris Square Neighborhood Project, Inc. – Philadelphia
Norris Square Neighborhood Project promotes positive change through youth education, community leadership, green space, the arts and the celebration of Latino culture.
Norris Square Neighborhood Project (NSNP), a non-profit, community-driven, bilingual learning center in North Philadelphia that offers innovative youth and community programming including after school programs for youth K-8th grades, arts and media programs for youth 14 and up, urban gardening and a year round CSA for community residents of all age, is seeking an experienced Executive Director. For information on programs go to www.myneighborhoodproject.org.
Position Overview
The Executive Director will oversee all operations, programs and strategic initiatives of the Latino community-based organization in Philadelphia focused on community and youth-driven education conducted through the lens of Puerto Rican and other Latino cultures. Major responsibilities: Resource Development (major gift solicitation, corporate and private foundation solicitation and stewardship, government grants solicitation and contract management); Strategic Partnerships (business networks, nonprofit coalitions, higher education institutions); Board Development; Staff supervision; Strategic Planning; and Program Development
Minimum Qualifications
Bachelor's degree or higher.
Fluent in Spanish and English
Executive leadership experience, preferably in fields related to the organization's work (youth, education, gardening, Latino culture, the arts).
Strong organizational, time management, personnel, and administrative skills.
Energetic, forward-looking, and engaging leadership style.
Ability to effectively delegate, empower, and nurture staff.
Capacity to lead and work as part of a team and to collaborate well with others.
Ability and desire to fundraise (preferably $300,000 or more per year).
Community-building
Experience in a multi-cultural setting
Passion for Norris Square Neighborhood Project's mission and community!
Program Management
Through his/her leadership and management oversight responsibilities, ensure that all of NSNP's programs achieve and maintain programmatic excellence and effectiveness, including ensuring that all programs are regularly evaluated for quality and effectiveness.
Continue to develop, coach, motivate and retain the departmental management/leadership team.
Meet regularly with the leadership team and ensure their participation in the organizational decision making process.
Ensure that each department has the resources needed to achieve their strategic goals.
Maintain an organizational commitment to and accomplishment of honesty, openness and transparency in all that NSNP does.
Ensure that a participatory management process is utilized at all levels in the organization and that high levels of staff morale are maintained.
Leadership
Develop, maintain, and support a strong Board of Directors; and serve as ex-officio of each Board Committee.
Actively engage and motivate NSNP's volunteers, board members and collaborating organizations.
Represent NSNP to all outside organizations and use this external presence and these relationships to garner new opportunities for NSNP.
Financial Management
Working closely with the Board Finance Committee and the bookkeeping consultant, to ensure that NSNP operates at a positive cash flow in the short run and is structured in the long run to be financially sustainable.
Continue to look for collaboration and partnering with outside organizations to improve revenue and reduce costs.
Fundraising and Revenue Generation
Working closely with the Director of Development and the Development Committee of the Board, ensure that the fundraising capacity of NSNP's continues to grow in effectiveness.
Personally engage in the solicitation of foundation grants, corporate gifts, and major individual gifts.
Ensure the continued growth of NSNP's existing earned revenue streams and continue to seek out new opportunities for earned revenue.
Planning
Lead the development and implementation of strategic initiatives and plans, ensuring that they are updated on a regular basis.
Communications
Deepen and refine all aspects of internal and external communications — from web presence to external relations with relevant government agencies, funders, the community, media and the Philadelphia region.
Commitment to Values
Ensure that NSNP programs and operations are aligned with the community's needs, organizational values, mission and strategic plans.
Compensation/Benefits
This Executive Director role has a compensation and benefits consistent with other nonprofits of similar size, scope and scale of operations.
Full-time Salaried Position
The Executive Director position is expected to average 45-50 hours per week depending on the schedule of events and programs.
HOW TO APPLY
Send letter of interest stating salary requirements and a resume with references to: ED Selection Committee, 2141 N. Howard Street, Philadelphia, PA 19122-1712; or email to: search@myneighborhoodproject.org Subject: ED Selection Committee.
LOCATION
2141 N. Howard Street, Philadelphia, Pennsylvania, 19122, United States
Start date
June 1, 2013
Application deadline
March 18, 2013
---
10) PA Watershed Restoration Manager – Chesapeake Bay Foundation – Harrisburg, PA
The Chesapeake Bay Foundation seeks a PA Restoration Manager to be based at their PA State Office located in Harrisburg.
THE CHESAPEAKE BAY FOUNDATION
The Chesapeake Bay Foundation (CBF) is the largest regional non-profit conservation organization working solely to save the Bay. Established in 1967, CBF has a staff of approximately 185 employees working in offices in Annapolis Maryland; Richmond and Norfolk, Virginia; Harrisburg, Pennsylvania; and Washington, D.C., and in 15 field education program locations. CBF's headquarters office is in the Philip Merrill Environmental Center, the world's first LEED platinum building.
CBF has an annual budget of approximately $21 million and is supported by more than 200,000 members and e-subscribers. For more information on CBF please visit www.cbf.org.
CONTEXT OF THE POSITION
The Pennsylvania Watershed Restoration Program Manager manages CBF's Pennsylvania restoration program for the benefit of local streams and rivers as well as the Chesapeake Bay.   The Manager provides strategic vision and direction of the restoration program, manages Pennsylvania restoration field staff, seeks  and manages public and private grants with the assistance of CBF financial, grant management, and development staff, maintains exemplary understanding of state-of-the-art in agricultural and urban stormwater best management practices and in-stream and riparian zone restoration science, practice, and policy.   Restoration of riparian buffers (herbaceous and forested) and associated wetlands are a key focus but the Manager will support opportunities for other restoration efforts. The Manager develops and maintains close collaborative partnerships with county, state, and federal agencies, academics and other non-profit organizations, local communities, individual landowners, and businesses to implement and incentivize restoration practices.  The Manager is an advocate for strong, scientifically-defensible restoration design standards, maintenance practices, state and federal policies, and robust state and federal funding and technical resources.
Essential functions include:
Provide a strategic vision and plan for the growth and diversification of the Pennsylvania restoration program;
Supervise Pennsylvania restoration program field staff;
Maintain close collaboration with CBF financial, grant, and development staff to support the PA restoration program;
Quantitative tracking of program milestones, deliverables, and deadlines;
Participate in report writing, reporting, managing and communication with funders;
Establish and maintain robust and diverse relationships with county, state, and federal agencies;
Advocate for the Pennsylvania restoration program at the county, state, and federal level, as necessary;
Conceive and implement solution-based projects through competitive grants and awards;
Coordinate activities with other state office restoration field staff;
Represent CBF on state, and perhaps regional, restoration-based committees and organizations and at various state/regional/national conferences;
Serve as a spokesperson for the Pennsylvania restoration program with the media, other environmental organizations, the legislature, and the public.
PROFESSIONAL EXPERIENCE AND QUALIFICATIONS
Minimum of a BS degree (graduate degree preferred but not a prerequisite) in an appropriately related field and a minimum of five years experience in watershed and stream restoration practices and project management.  Candidates must have a strong background and understanding in agricultural and urban restoration practices.  The ideal candidate will have experience in working with a broad array of landowners, especially agricultural community and their partners, and local governments and their consultants.  Demonstrated experience establishing and maintaining excellent working relationships is required.  Candidates must have experience designing and implementing complex and diverse projects, coordinating and managing staff, working with contractors, and achieving quality deliverables within budget and within deadlines.  Proven interpersonal, communication, and negotiation skills are necessary.  Experience and comfort in speaking privately and publicly in front of varied audiences desired.  Excellent written communication skills on technical and non-technical issues and audiences necessary.  Preferred experience working with FSA and NRCS at the state or local level. Preferred knowledge of NRCS and FSA practices and procedures as well as practice specifications relating to riparian restoration and common conservation practices. Working knowledge of USDA conservation programs (CREP, EQIP, etc.)
To apply, please send cover letter, resume, and salary history and requirements no later than March 24, 2013.
Human Resources/FY13-24-PAWRM
Chesapeake Bay Foundation
CBF offers a comprehensive benefits package to include: 20 vacation days, 10 sick days, health, vision, dental, life insurance, and a tax deferred annuity plan.  The Chesapeake Bay Foundation is an Equal Opportunity Employer.
---
11) Performance Management Analyst – Health Commissioner's Office – Philadelphia
Department of Public Health.
NUMBER OF POSITIONS: 1
GENERAL POSITION DESCRIPTION:
The Philadelphia Department of Public Health is looking for a Performance Management Analyst who will report to the Deputy Health Commissioner for Administration. The analyst will support the Director in the development of a department-wide performance management system. Once complete, the system will uphold the department's mission to improve the health of Philadelphians by providing management with data on the efficiency and effectiveness of departmental operations. This data will be used to engage staff at all levels in efforts to improve the quality of health services and better meet the needs of the public.
SPECIFIC ACTIVITIES
The Performance Management Analyst will accomplish the following:
The Performance Management Analyst will assist the Deputy Health Commissioner for Administration in identifying performance reporting requirements, supporting quality improvement efforts, and documenting processes for data collection. Specific duties will include:
• Researching commonly-used performance measures and standards across a variety of public health services.
• Preparing clear, concise performance reports for an executive audience.
• Working with divisional staff to document departmental processes and workflows.
• Working with divisional staff to document data collection and reporting requirements.
• Researching the use of central performance reporting systems in local health municipalities.
• Developing customer service surveys and performance measures.
• Tracking and updating project plans.
• Supporting the Deputy Health Commissioner for Administration on a variety of projects.
REQUIRED QUALIFICATIONS
Knowledge/Technical Skills:
• Proficient in data analysis techniques with an understanding of basic statistical concepts
• Strong communication and written skills
• Proficient in Microsoft Excel and Access
• Experience or knowledge of business-process mapping using a software such as Microsoft Visio
• Knowledge of and/or experience working in public health services a plus
• Knowledge of SQL and other programming languages a plus
• Experience with or knowledge of basic business analysis techniques, such as how to gather requirements for an IT project, a plus
Personal Skills:
• Investigative ability — passionate and persistent in seeking to understand new data sources and creative in their application
• Ability to explain complex, technical subject matter to a non-technical audience
• A self-starter with flexibility to both work independently and as part of a team
Education:
• Completion of a bachelor's degree program at an accredited college or university in
public health, public administration, business, information technology or a related field.
Master's degree preferred.
OR
Any equivalent combination of education and experience determined to be acceptable by the Department of Public Health.
RESIDENCE REQUIREMENT
• The employee must establish a bona fide residence in Philadelphia within six (6) months of appointment, and must thereafter maintain bona fide residence in Philadelphia.
SALARY
• Salary range is $45,000 – $55,000, and is commensurate with experience and qualifications.
• This is a temporary position with approved grant funding until September 30, 2013.
QUALIFIED APPLICANTS: If you are interested in applying for this position, please send a cover letter and resume to Sarah de Wolf, Director of Performance Management at:
Sarah.deWolf@phila.gov. Please be sure to include "Performance Management Analyst" in the subject.
---
12) Water Resources Design Professional – AKRF – Mt. Laurel, NJ
AKRF's Mt. Laurel, New Jersey Office seeks a qualified candidate to join the office's growing Water Resources Group. The position will involve executing a variety of tasks in support of the office's green infrastructure, stream restoration, and watershed planning work including conducting site assessments, performing hydrologic and hydrologic modeling, preparing conceptual and detailed design drawings and specifications, and conducting field inspections.
The preferred candidate will have strong CAD‐based design and hydrologic/hydraulic modeling skills with a Master's Degree in Water Resources Engineering, Environmental Engineering, Civil Engineering or closely related field and 3‐4 years of work experience in a design‐focused position. Prior experience with green infrastructure and/or stream restoration design is highly desirable. Prior course work, work experience, or training in GIS, database management, native plant botany, environmental science, fluvial geomorphology, and/or wetland/stream ecology is also preferred. A P.E. License is not required, but E.I.T. certification or ability to obtain within one year of employment is strongly preferred. Excellent oral and written communication skills are required.
AKRF offers excellent benefits and opportunities for growth in a friendly, casual but hardworking environment. AKRF is an Equal Opportunity Employer. Interested candidates should forward a cover letter and resume to careers@akrf.com.
---
13) Project Manager, Data Services – Azavea – Philadelphia
Azavea uses geo-data to build civic apps and perform geographic data analysis. We're excited about what we do, we're growing, and we hope you will join us.
Azavea is based in Philadelphia, and we are looking to grow our Data Services team responsible for geospatial data analysis (GIS), spatial statistics, and managing the database for the Cicero API, our legislative district matching and elected official product product.
You are … … a data analyst or project manager who is interested in working on efforts that will have positive impact – you are interested in public service, but not necessarily in working for a government or a non-profit organization. You are interested in geography and maps and thrive on working in an environment with lots of other smart, hard-working people.
Skills & Requirements
Who We Are and What We're Doing As a B Corporation (check it out), we're committed to working on projects that have social and civic impact and advancing the state-of-the-art through research. Most of our customers are local governments, non-profit organizations and academic or federal research projects. We build custom apps; perform geospatial analysis; manage several open source civic software projects (DistrictBuilder, OpenTreeMap and others); and develop an open source, high performance computing framework, GeoTrellis, that enables us to build fast analytical applications.
The Data Services team works on geospatial data analysis projects for non-profit and academic clients, organizes and implements our Summer of Maps program, supports the GIS needs of our software engineering teams, implements online mapping projects with ArcGIS Online, CartoDB and MapBox, manages the data for the Cicero API, and promotes the growth of our data services business.
What do we mean by a 'Project Manager'? We are looking for a person who combines a mix of talents, skills, and common sense. While we have a fairly open-ended definition for this position and realize that many types of individuals could be a good fit, we are looking for someone with attention to detail and excellent communication, writing and networking skills, a good technical background and a passionate interest in geography, spatial analysis, cartography and data visualization. This person also has the energy and drive to inspire their colleagues, pursue excellence, and grow Azavea's presence within the GIS, open data and open government communities.
Our company and team are growing, but we need your help to scale up our analysis and data science capacity on the Data Services team.
What You'll Do:
Implement visualization and data analysis projects using ArcGIS and other tools
Lead Cicero data management team
Manage day-to-day operational aspects of a project and scope – work with software developers, marketing staff and clients to keep projects on time and ensure high quality deliverables.
Prepare budgets and proposals for spatial analysis projects
Cultivate customer and partner relationships
Collaborate with the Marketing team to promote spatial analysis and Cicero
Manage Cicero development roadmap
Share the team's work through writing and presentations
Promote and manage Azavea Summer of Maps program
Help both grow Azavea's spatial analysis business and make a contribution to expanding the use of geospatial analysis technology
You should:
Be fluent with desktop ArcGIS and analysis extensions
Have experience with contemporary web mapping platforms such as ArcGIS Online, CartoDB, and MapBox
Be passionate about attention to detail
Desire to connect with people by learning about their projects, sharing your work, and meeting new people
Have an entrepreneurial spirit – we are looking for someone that is interested in building and managing successful products and services by cultivating communities of users
Be resourceful – you are willing to take the materials and tools at hand to get things done
Be interested in politics and electoral geography
Be excited about working with a small, collaborative team on meaningful projects
You get extra points for:
Experience writing proposals
Experience with open source and commercial geodatabases like PostGIS, ArcSDE, and FusionTables
Knowing enough Python to automate ArcGIS and use NumPy, or SciPy
Coursework in math and statistics and/or experience with R
Understanding techniques for working productively with very large data sets
Demonstrating your commitment to community service efforts
Office and Benefits
Our Philadelphia office is located in a brightly lit office on the 4th floor of a converted factory building in the Callowhill neighborhood, a short walk from Center City, the Reading Terminal Market and SEPTA subway and regional rail stations. For bicyclists, we have in-house bike parking, a shower and lockers. It's an open office plan with several smaller rooms for team meetings, private space and concentration time. You get a Windows workstation with extra memory for VMs and two monitors. While it's not come-as-you-please, we have flex-time to deal with personal stuff, and most people work a 40 – 45 hour week on a regular schedule. After the first six months, our technical staff have the option of spending up to 10% of their time on either technical training or an R&D project. Once a quarter, we all get together to work on our R&D projects as well as share our work with our colleagues.
We offer a salary commensurate with skills and experience and a benefits package that includes: profit-sharing bonus, health, dental, vision, retirement plan, flexible hours, and more. We welcome candidates from all walks of life and value diversity in our company and do not discriminate based on race, religion, ancestry, national origin, sex, sexual orientation, age, disability, marital status or domestic partner status.
HOW TO APPLY
We want to know more about you, what gets you excited, your accomplishments and why you're interested in joining our team, so we'd love for you to fill out a questionnaire available for download here: http://www.azavea.com/index.php/download_file/view/1246/
To apply, please send your cover letter, resume, and questionnaire to info@azavea.com. Please include the position you are applying for in the subject of the email.