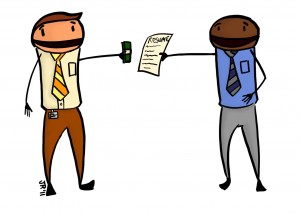 Just because it's the dog days of summer doesn't mean there aren't still new jobs to be had.
1) Outreach and Volunteerism Manager – Natural Lands Trust – Media, PA
2) FAO Schwarz Family Foundation Fellowship – Please Touch Museum – Philadelphia
3) Part-Time Data Analyst – CamConnect – Camden, NJ 4) Marketing Assistant – Econsult – Philadelphia
5) Business Development Manager – Veolia Energy – Philadelphia
6) Housing Expert – Bekiempis and Associates LLC – Bangor, PA
7) Intern, Citizens Planning Institute – Philadelphia City Planning Commission – Philadelphia 8) Student Positions – Philadelphia Global Water Initiative – Philadelphia
9) Intern, Capacity Building, Community Impact – United Way of Greater Philadelphia – Philadelphia
10) Mapping Project and Development Intern – Asian Arts Initiative – Philadelphia
11) Community Organizer and Strategic Initiatives Manager – John Bartram Association – Philadelphia
12) Watershed Education Manager – Camden Children's Garden – Camden, NJ
Full descriptions after the jump!
1) Outreach and Volunteerism Manager – Natural Lands Trust – Media, PA
Love being in nature? Feel compelled to share that passion with others? Have experience inspiring and organizing volunteers and planning engaging events?
Natural Lands Trust, the Philadelphia region's largest land conservation organization, seeks a creative, energetic professional with a passion for conservation to join our Communications and Engagement team.
The Outreach and Volunteerism Manager is responsible for creating opportunities for individuals and organizations to engage with Natural Lands Trust (NLT) and with nature. The Manager will:
Oversee and grow our successful Force of Nature volunteer training program;
Plan and produce fun and educational events designed to reach new audiences and deepen our connection with members;
Play an important role in the future development of the organization's engagement efforts.
Requirements:
Bachelor's degree and a minimum of five years of relevant experience in event planning and execution, and volunteer management;
A passion for Natural Land Trust's mission and for being outdoors. Natural resource knowledge is a plus.
A complete position description is available here. To apply, please send resume, cover letter, and two recent writing samples by August 23, 2013 to Jeni Albany, Human Resources Manager, Natural Lands Trust, 1031 Palmers Mill Road, Media, PA 19063 or via email to jalbany@natlands.org.
Natural Lands Trust is an EEOC employer and as such all decisions regarding employment are based solely upon an individual's qualifications as related to the requirements of the position being filled.
– See more at: http://www.natlands.org/who-we-are/job-opportunities/outreach-and-volunteerism-manager/#sthash.ZG6mjqVm.dpuf
2) FAO Schwarz Family Foundation Fellowship – Please Touch Museum – Philadelphia
Unique Opportunity to Provide both Direct Service to Children/Youth and Work on Special Projects: The FAO Schwarz Family Foundation Fellowship program is a two-year Fellowship program for recent college graduates designed to train future leaders in the education and youth development field and to strengthen high-quality youth-serving organizations. The Fellows will work within established youth development and educational organizations providing both direct service to children/youth as well as initiating new projects, research, or programs that may involve public policy, organizational replication or sustainability efforts, or other new initiatives to strengthen the host organization. At the same time, it is the Foundation's hope that the Fellows receive experiences, training, and mentorship that launch them on successful careers as leaders in the youth development and educational field. Training and Informal Mentorship Provided by FAO Schwarz Family Foundation: The Fellows will benefit from having a mentor from the Foundation and from participating in two training and reflection retreats a year. These training opportunities, which consist of three-day fall and spring sessions, will be a signature effort of the Fellowship and will be designed to ensure that FAO Schwarz Family Foundation Fellows across several leading organizations can share their experiences and expertise and benefit from discussions with leading youth development professionals and experts in organizational development, policy, and education. The training sessions will rotate among the three cities in which the FAO Schwarz Family Foundation Fellows work: Boston, New York City, Philadelphia. Overview of FAO Schwarz Foundation: The FAO Schwarz Family Foundation is a modest-sized foundation funded through ongoing royalty payments from the current owners of the FAO Schwarz toy store to a foundation established by descendants of the store's founders and former owners. Salary and How to Apply: The Fellows will receive a salary and bonus of $58,000 over the two-year Fellowship plus full health benefits, consisting of the following: $28,000 salary for the first year; $29,000 salary for the second year and a $1,000 bonus at the end of the two-year Fellowship program. Interested graduating college seniors or recent college graduates should email a resume and cover letter to Please Touch Museum. Fellows are expected to be hired by late summer and begin their service on or before September 3, 2013. Workplan for Fellow o Direct Service: Fellow will create and implement Please Touch Garden related programming for children ages birth to seven. The Fellow will work on creating and delivering a Play Kit focusing on Garden-related topics to be incorporated into existing outreach programs at underserved schools, day care centers and social service agencies. • Gallery Education: The Fellow will design, create and implement specific lesson plans and direct interaction with young visitors on a regular basis themed around gardens, gardening, produce, nutrition and healthy lifestyles—aligning programs with STEM/STEAM initiatives • Visitor Surveys: The Fellow will conduct visitor surveys in the Museum and in the community on topics of gardening/healthy lifestyle initiatives and PTM FarmStand as necessary • Coordinate FarmStand July-October • Collaborate with partner organizations (i.e. Federation of Neighborhood Centers) • Community Learning Programming: Collaborate on the creation, development and production of a Garden-themed Play Kit. o Project Work: Fellow will help plan and implement a substantial new program that will expand PTM's Get Up and Grow™ programming initiative, the Please Touch Garden. Get Up and Grow, which educates families about the importance of living a healthy life and how they can make healthier choices. Fellow will conduct research and create programs for Please Touch Garden. • Collaborate with Vice-President of Education to develop comprehensive proposal for Please Touch Garden: Budget, Prospective Partners, Research, Design, etc. • Develop evaluative tools to measure the effectiveness of programming (based on surveys and observations conducted by the Fellow) • Develop a web-based resource guide on health and nutrition for young children and families to complement current and ongoing programs Minimum Qualifications: • Recent college graduate (BA, BFA, BS in Early Education, Horticulture, etc.) • Experience working with young children • Strong organizational skills, neatness and attention to detail • Strong writing and communication skills • Ability to work independently • Interest in gardening/urban farms and community engagement • Interest in children, toys and play! Working Conditions: Physical Demands: Requires sitting, standing, bending, and reaching. May require lifting up to 50 lbs. May require use of ladders. Requires range of motion, hearing and vision sufficient to reasonably perform the essential functions of the position. Please Touch Museum® is wheelchair accessible and will consider reasonable accommodations in light of the position responsibilities. Special Environmental Factors: Requires working in a climate-controlled area along with public and office environments. To apply for this position, please send your cover letter, résumé and references in one document to Attn: FAO, employment@pleasetouchmuseum.org or fax to: (215)-581-3182. Please Touch Museum® is an Equal Opportunity Employer. EOE/M/F/D/V
3) Part-Time Data Analyst – CamConnect – Camden, NJ
CamConnect is a nonprofit, member-supported organization dedicated to making data accessible for those who live and work in the City of Camden. We work on grant projects, produce free and members-only reports, and provide fee-for-service work such as GIS mapping, data analysis, and report and publication design for organizations in Camden.
Job Description
The data analyst is responsible for researching and analyzing data from a broad range of sources, identifying and collecting new sources of local data, and providing technical support to organizations working throughout the community.
Duties & Responsibilities
Specific responsibilities of this position include:
Analyze Camden data, including but not limited to health, housing, and education
Produce high-quality data reports and products for a broad audience of residents, government, and service agencies
Provide technical assistance, GIS analysis, and research to support member organizations
Maintain and update the CamConnect website and data warehouse; post updates on Facebook page; distribute news digest
Qualifications and Requirements
Bachelor's degree, and preferably working on Master's degree in City Planning, Public Policy or a related field, and should have a background in statistics
Must be proficient in Adobe Illustrator, ArcGIS, and Microsoft Office (preferably including Access)
Strong research skills and attention to detail required; strong written and verbal communication skills required
Must be self-motivated and able to work independently; able to manage multiple priorities, utilize effective time management skills, and exercise sound judgment
Other Specifications
20 hours per week
$15 per hour
If interested, please send a cover letter, resume, and two samples of your work to Josh Wheeling at wheeling@camconnect.org
4) Marketing Assistant – Econsult – Philadelphia
Our firm is seeking one to two Marketing Assistants who will support the work of the Marketing Department in the following ways:
Responsible for generating and updating content of company's website using WordPress
Draft and update new marketing materials (both print and online)
Compile and compose email marketing campaigns via Constant Contact (i.e: Newsletters, releases, announcements)
Lead all social media and online interactions
Inform Principals and staff of relevant market intel on a weekly basis
Track and monitor calendar of events of partner organizations and clients
Present marketing analytics and display trends
Research new online business opportunities
Research various economic issues
Draft and edit presentations, advertisements, and visuals related to business opportunities
Assist with other ongoing tasks as needed
QUALIFICATIONS
Working towards or having completed a BA or BS in Marketing, Communications, English, Economics, Public Policy, or equivalent experience
Excellent writing and organizational skills
Competence in Microsoft Office applications, particularly Outlook, Word, and PowerPoint
Basic knowledge in database systems, website formattingand/or coding, and social media tools (Twitter, LinkedIn, Facebook)
Problem solving skills and basic sense of research and associated tools (i.e. Google, library resources)
Self-starter, internally motivated
BENEFITS OF EMPLOYMENT
Paid hourly
A project-based and team-oriented work culture
An active role in the marketing activities of a small business
Exposure to the important economic issues faced by the Greater Philadelphia area
The opportunity to learn from the experience and expertise of the Marketing Department
Strong organizational connection to the Greater Philadelphia business community, Pennsylvania local governments, and the local universities and colleges
– See more at: http://www.econsultsolutions.com/jobs/fall-2013-internship/
5) Business Development Manager – Veolia Energy – Philadelphia
Company Overview:
Veolia Energy owns and operates the largest portfolio of district energy networks in the US, and throughout the world. We develop and implement solutions designed to help our customers increase reliability, mitigate operating risk, decrease energy consumption and cost, and reduce environmental impact. As the world's first energy services company, Veolia Energy employs 50,000 personnel in 35 countries who are fully focused on energy efficiency and environmental sustainability.
Scope and Responsibilities:
The Business Development Manager is responsible for identifying and developing long-term, integrated, energy services contracts and will lead the pursuit of new business opportunities by establishing strong relationships with existing and potential clients in the commercial building market space.
.
· Key Veolia Energy Business Development product areas include:
· District energy – centrally producing and distributing steam, hot water or chilled water to nearby buildings in place of their own on-site boilers and chillers.
· Power generation – new construction design build own operate maintain (DBOOM) or design build own operate (DBOM) or acquisition (lease or purchase) of third party energy plants for long-term operation.
· Facility Operations and Management – on-site O&M of complex building energy systems to increase availability and reliability, and reduce both operating risk and energy consumption.
· Other related energy services and products.
· Identify potential customers and develop relationships with key decision makers in the client organization in order to assess opportunities for product sale.
· Develop strategic account plan; manage multi-level sale engaging resources throughout the Veolia Energy organization, as needed.
· Build and maintain customer pipeline; eliminate unviable candidates. Maintain accurate and timely forecast that is kept up to date as the opportunity progresses through the sales cycle.
· Manage and participate in analysis, pricing and proposal preparation and presentations.
· Lead negotiations with clients, including preparation of contracts and possible structuring of financing solutions.
· Establish and maintain a positive working relationship with all colleagues. Must serve as a close liaison with other members in the Veolia team throughout the entire sales process.
· External representation of Veolia Energy through key professional organizations.
Qualifications
Required Skills, Knowledge & Experience:
· 8+ years of outside sales and related industry experience.
· BA or BS in an engineering, business, real estate or related discipline.
· Ability to evaluate a given market, target qualified prospects, create a market appropriate engagement method, execute and ultimately close business with new customers in a given territory and vertical market.
· Ability to navigate and interact comfortably with facilities managers/directors, as well as senior institutional leadership.
· Skilled at developing and executing account management plans to establish long-term customer relationships.
· Proven experience selling in the commercial or institutional building market.
· Excellent written and verbal communication skills, presentation skills, organized and tactful.
· Self-starter, excellent time management, ability to juggle multiple priorities, task oriented.
Preferred Skills, Knowledge & Experience:
· Preference for certified energy credentials (i.e. LEED, CEM, etc.).
· Relevant advanced professional degree.
· Experience selling performance contracts or guarantees, energy service solutions and/or facilities operations and maintenance ("O&M") contracts.
We are an equal opportunity employer M/F/D/V
Job
Business Development / Marketing Account Manager
Primary Location
United States-Pennsylvania-Philadelphia
Organization
Veolia Energy
Job Posting
Jul 23, 2013, 2:04:24 PM
Job Type
Standard –
Schedule
Full-time
Job Level
Non-Management
Education Level
BA/BSc Degree or equivalent
6) Housing Expert – Bekiempis and Associates LLC – Bangor, PA
Professional Area:
Housing
Experience:
7-10 years
Location:
Bangor, PA
Bekiempis and Associates LLC is a growing housing and community development consultancy seeking associates for new and existing projects. We develop innovative models of product and service delivery for this new era.
We seek knowledgeable individuals experienced with affordable housing projects on all levels (federal, state, local, and private). While our primary focus is developing housing, we also write and implement plans, policies, and procedures to administer all of HUD's programs. The majority of our clients are Public Housing Authorities. At this time the RAD Program is a focal point of growth.
The most important skill we seek is the ability to read and understand laws, rules, and regulations thoroughly. Next, we need you to take this information and devise better ways to implement programs and manage projects. Even in a bureaucratic world we are creative. Relationship building skills are essential to move from linear black and white thinking to the vast area of gray where goals are accomplished.
QUALIFICATIONS:
Bachelor's or Master's degree in planning, construction, public administration, finance, economics, or accounting
Excellent writing, research, analysis (qualitative and quantitative), and communication skills
Strong word processing and Excel abilities
Good internet-based communication and collaboration skills as we work across the country and do not require everyone to be in the same location
SUBMISSION:
Please send a cover letter and resume as a single PDF document to millenialhousing@gmail.com
Your file must be named in the following format "LAST NAME.FIRST NAME.DATE" [Smith.Pat.073113.pdf]
7) Intern, Citizens Planning Institute – Philadelphia City Planning Commission – Philadelphia
The Citizens Planning Institute (CPI) is the outreach and education entity of the Philadelphia City Planning Commission. The Director is interested in hiring an intern for 15 -20 hours per week who is interested in assisting with outreach activities and classes delivered to "citizen planners" who have earned their seats through an application process. The intern's duties will include, but will not be limited to: management of applications, tracking "graduates" of the CPI programs, developing educational materials, working with CPI faculty, as well as database management and website updating. Part of the intern's work-study hours MUST include Wednesdays from 4:00pm to 9:30pm (CPI class night). The position would suit an outgoing enthusiastic detail-oriented student interested in community planning and citizen advocacy issues. Basic MS Office proficiency required. The position is work-study eligible. If academic credit is preferred, the Director will work with the intern to ensure the scope of responsibilities meets his/her objectives and interests. Juniors or seniors interested in applying for this internship should send a letter detailing your experience and interests and resume to Donna J. Carney, donna.carney@phila.gov. Qualified applicants will then be requested to complete and submit a formal agency "Application". Desired start date: September 9. Application end date: August 26, 5:00pm. Donna J. Carney, AIA, LEED AP Director, Citizens Planning Institute Philadelphia City Planning Commission One Parkway Building, 13th Floor 1515 Arch Street Philadelphia, PA 19102-1583 phone: 215-683-4640 email: donna.carney@phila.gov http://citizensplanninginstitute.org Philadelphia's future begins now: www.phila2035.org
8) Student Positions – Philadelphia Global Water Initiative – Philadelphia
PGWI is a 501 (c) 3 NGO that represents a network of organizations and individuals in the Philadelphia area dedicated to helping those in developing countries gain access to drinking water and sanitation services. See www.pgwi.org and http://pgwi.org/wp-content/uploads/2011/10/PGWI_REPORT-3.pdf . MES lecturer/advisor Stan Laskowski is the co-founder and current President of PGWI. Each year PGWI involves students in its activities. There is one paying job, PGWI Program Manager, and many volunteer jobs for students to consider. If you are interested in one of these opportunities to use your leadership skills for a very important mission, please see the listing below and also contact Stan Laskowski at laskowski6@aol.com .
PGWI Program Manager: This person helps the PGWI President with all aspects of managing the organization. Experience as an office manager or organization leader is a definite plus as is a strong interest/experience with water issues. The person should be highly organized, creative, and able to work with people from many backgrounds. See http://www.sfs.upenn.edu/seo/ for application in August. Also, please send current resume and statement of interest to Stan Laskowski at the email address above. Due to the nature of this program, funded in part by the US Government, you must be a US citizen and eligible for the work-study program for this position.
PGWI Conference Organizer[s] : Planning has started for the annual PGWI conference to be held in April. The theme will relate to urban water/sanitation and water justice and is still in its early stages of development. Students are needed to assist in the planning and implementation of the Conference. This could be an Independent Study for academic credit for a student who may want to combine this with some research on urban water/sanitation issues [and/or water justice issues] in the developing world.
PGWI Webmaster: The PGWI website is being upgraded. Students interested in website design and maintenance would be very helpful on this ongoing project. We envision a first-class website and will need help in keeping the contents current.
PGWI Communications Manager: PGWI needs help with answering requests received on the website, managing facebook and other social media, and developing/implementing communications programs for PGWI.
PGWI Success Stories Manager: PGWI produces reports on the success of its members [see the 2011 report link above]. This person assemble these reports and find ways to document success through video, blogging, and other means.
9) Intern, Capacity Building, Community Impact – United Way of Greater Philadelphia – Philadelphia
The United Way of Greater Philadelphia and Southern New Jersey's mission is to harness, leverage and strategically invest the collective power of donors, advocates and volunteers, to drive measurable results that improve the lives of people in our region. We have an excellent opportunity to join our team as the 2013-2014 Capacity Building Intern in the Community Impact Department.
The individual selected for this position will be responsible for assisting UWGPSNJ funded agencies with developing knowledge to increase their capacity to serve diverse clients with growing needs across our region. This position will play a key role in the development and execution of United Way's capacity building strategies to promote an impactful and sustainable nonprofit sector in our region through leadership development, strategic partnerships and outcomes measurement.
Under the direction of the Program Manager of Capacity Building, the Capacity Building Intern will be responsible for supporting programs and projects under the Capacity Building priority area, and will be given multiple opportunities to learn about and support goals and initiatives within the Community Impact Department.
We are looking for highly motivated individuals who possess relationship and project management experience as well as excellent communication, organizational and problem solving skills. The individual selected for this position will have exceptional interpersonal skills, a passion for working with nonprofits and a strong willingness to learn. Experience with community organizations, the business community, and/or policy advocacy groups is required.
Job Responsibilities include:
Assist with the coordination, implementation and evaluation of leadership development programs managed by the Capacity Building unit, including the Emerging Leaders Program (ELP), Young Leaders Program (YLP) and the Nonprofit Board Leadership Institute (NBLI).
Assist with initiatives related to building, expanding and supporting the network of ELP alumni, through educational and networking opportunities
Support the implementation of Capacity Building initiatives related to strategic partnerships and outcomes measurement
Assist in managing internal operations for the unit, organize and support volunteer committee meetings and special events, and research best practices in nonprofit capacity building
Assist in the development of materials for publication to help UWGPSNJ grow as a thought leader in the nonprofit community. The ideal candidate will have access to public transportation and must be available to attend some early morning or evening events.
For consideration, please respond with a cover letter and resume to:
Jennifer Gleason
Program Manager, Capacity Building
Community Impact Department
1709 Benjamin Franklin Parkway
Philadelphia, PA 19103-1294
jgleason@uwgpsnj.org
10) Mapping Project and Development Intern – Asian Arts Initiative – Philadelphia
Youth Alum Mapping Project
Reach out, collect photos and interview Youth Arts Workshop alums with help from the Development & Operations Assistant and volunteers. Create an in-person interview format and online survey for folks to upload answers on their own. Prepare a profile and pictures highlighting a "then and now" theme to be added to AAI's website. Help create an exhibition from collected stories as part of AAI's 20th anniversary exhibit.
Development and Operations
-Help set up and manage internal and external meetings and events. Examples include donor focus groups, donor cultivation and appreciation events, fundraisers and staff meetings.
-Update information on our Salesforce database.
-Prepare board minutes
-General office tasks such as scanning, filing, organizing and answering phones.
Desired Skills
-Detail-oriented and reliable
-Ability to work in a team environment and take initiative
-Experience working and communicating with the public over the phone and/or in person
-Proficient in Mac OS, Microsoft Office and Google Docs
How to Apply
The mapping project is an ongoing effort through February 2014. Ideally we're looking for an intern who can commit to approximately 10 hours a week through its entirety. However, a 3 month minimum commitment is required.
Please send your resume and a cover explaining your interest in Asian Arts Initiative and the Youth Alum Mapping Project, as well as the dates you're available, to:
Elizabeth Thompson
Development & Operations Assistant
liz@asianartsinitiative.org
The internship is unpaid
11) Community Organizer and Strategic Initiatives Manager – John Bartram Association – Philadelphia
Bartram's Garden seeks to strengthen its community partnerships in Southwest Philadelphia and the broader community and develop programs that build sustaining relationships with families, local institutions, churches, schools and academic institutions utilizing the Bartram legacy as inspiration for learning and environmental stewardship. The garden is on a transformative journey, with the recently completed recreational trail and fully operational Community Farm. With the implementation of the upcoming Bartram Mile project being led by the City of Philadelphia's Parks and Recreation Department, and the Historic Garden and House Restoration Project, the Garden is poised to expand its role as an anchor community open space and cultural asset.
Bartram's Garden seeks a highly motivated full-time Community Organizer and Special Initiatives Manager to advance its community outreach and partnership building initiatives to advance its 2013 Strategic Action Plan (available at www.bartramsgarden.org ). The position will report to the Executive Director and broad responsibilities that advance the core mission and strategic priorities include:
Community outreach to build partnerships in Southwest Philadelphia and the broader community that advances Bartram's Garden mission as a cultural and community asset.
Establishment of strategic partnerships and alliances.
Relationship building with government officials at local, state and federal level.
Development of community advisory panel that becomes incorporated into governance structure of Bartram's Garden.
Planning and implementation of programs, activities and events designed to meet community priorities.
Establishment of youth-serving program partnerships with local schools and institutions that advance environmental stewardship and leadership.
Promotion of the Garden for family and community events and the development of water-related recreation programming to engage visitors
Management of volunteer base to strengthen garden stewardship and engage visitors.
About Bartram's Garden
The John Bartram Association's mission is to protect and enhance the landmark Bartram's Garden and House, advance the Bartram legacy of discovery, gardening and art, and inspire audiences of all ages to care for the natural world. The Garden is a 45-acre National Historic Landmark, operated by the Association in cooperation with the City of Philadelphia.
John Bartram (1699-1777) was a Quaker farmer with a lifelong passion for science and nature, that over time, made him America's first great botanist. His curiosity and explorations positioned Bartram's Garden as a hub of international plant knowledge and sharing. His children and grandchildren continued the tradition, growing a trans-Atlantic plant and nursery business that spanned four generations and changed how Europeans and Americans planned and cared for their landscapes.
Today, Bartram's Garden honors its history by encouraging lifelong learning, inspiration from nature, and the mandate of stewardship. Free and open to the public daily, and serve nearly 39,000 visitors each year. The Garden is unique not only for its history, but also because it serves multiple functions for our community: botanic garden, historic house museum, natural wildlife habitat and riverfront, and one of the few large public green spaces in Southwest Philadelphia. We serve our community through guided tours, children's education, public programs, and volunteer and recreational activities in nature.
Requirements
Career interest in community building, open space recreation and environmental education in the context of a historic public garden.
Bachelor Degree in related field preferred.
5+ years of community organizing, government relations and partnership building.
Hands on experience in organizational development and community outreach.
Experience with running youth programs and volunteer events.
Strong facilitation and collaboration skills.
Ability to work with a wide variety of people, neighborhood groups and organizations with diverse missions and interests.
Effective communication, presentation and consulting skills.
Ability to pitch in as part of a close team, as well as work with a wide range of institutional partners including board members, donors, volunteers, and members.
Computer skills required, including MS Office suite. Data management a plus.
Must be flexible to work evenings and weekends.
Salary and Benefits
This is a full-time, exempt position funded for 2 years. Bartram's Garden offers a competitive salary and benefits package. Salary is based on qualifications and experience.
To Apply
Submit a cover letter that explains why you're interested in the position and include your resume with relevant experience and achievements. Please include your salary history and 3 professional references. Submit your application by August 15th, 2013 to Maitreyi Roy, Executive Director, at mroy@bartramsgarden.org . No phone calls, please.
12) Watershed Education Manager – Camden Children's Garden – Camden, NJ
The Watershed Manager will develop and lead the watershed programs for both on site and off site educational activities. He/She will lead in the development of a new watershed exhibit and new educational activities relating to the exhibit and in the development of training materials for youth staff as it relates to the new exhibit. He or she will plan, purchase and over-see the installation of the new bike racks and bulletin board to support the Camden Children's garden as a hub ro recreation/learning/reservation of the Delaware River and its tributaries in Camden. This position will continue to develop a fundraising plan for the watershed exhibit and educational programs, reseach new fundraising opportunities, cultivate sponsors and donors. This position also works with the local Board of Education and other non-profits to promote watershed management/education in the Delaware Valley.
Assist with developing and implementing marketing/business plan. Assist with management of facilities especially the Camden Children's Garden. Work with staff, board and volunteers to implement the strategic goals and objectives of CCGC including the financial sustainability of the organization. Serve as an active member of CCGC's speaker's bureau to promote CCGC's mission and events, and to develop CCGC's supporters. Work with staff, board and volunteers to implement the strategic goals and objectives of CCGC including the financial sustainability of the organization.
To Apply
Commitment to CCGC's mission, Degree and/or equivalent experience in nonprofit management. Background in watershed management, education horticulture, environmental education, outdoor/living collections, community organizing and or related experience. Fundraising experience: researching grant opportunities, grant writing and grant administration, Demonstrated budget management experience. Previous supervisory or administrative experience. Ability to think and work independently and within the constraints of deadlines. Excellent organizational, interpersonal, verbal and written communication skills. Ability to prioritize and perform multiple tasks. Excellent customer service and problem-solving skills. Proficiency in Microsoft Office software (Word, Outlook, Excel) and fundraising software. Ability to work with staff and volunteers who are diverse in terms of race, culture, and sexual orientation.
To apply, please send cover letter, resume and writing sample to: info@camdenchildrensgarden.org. Attention Watershed Management.
Education Level: B.A. or B.S. with two -four years experience
Deadline: 09/07/2013