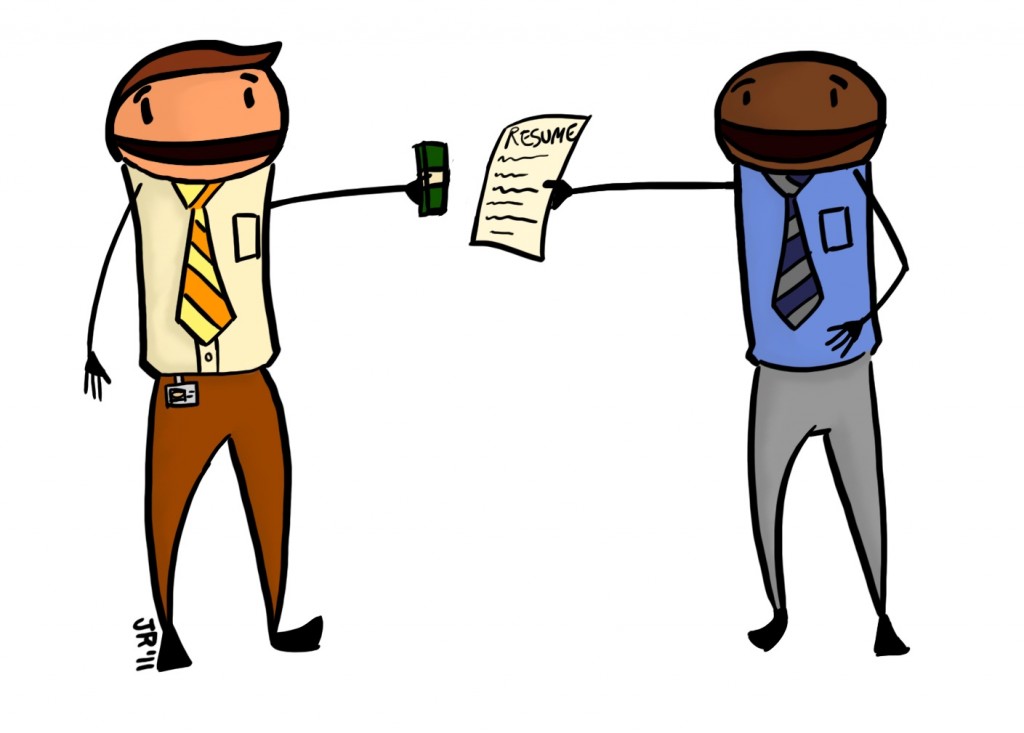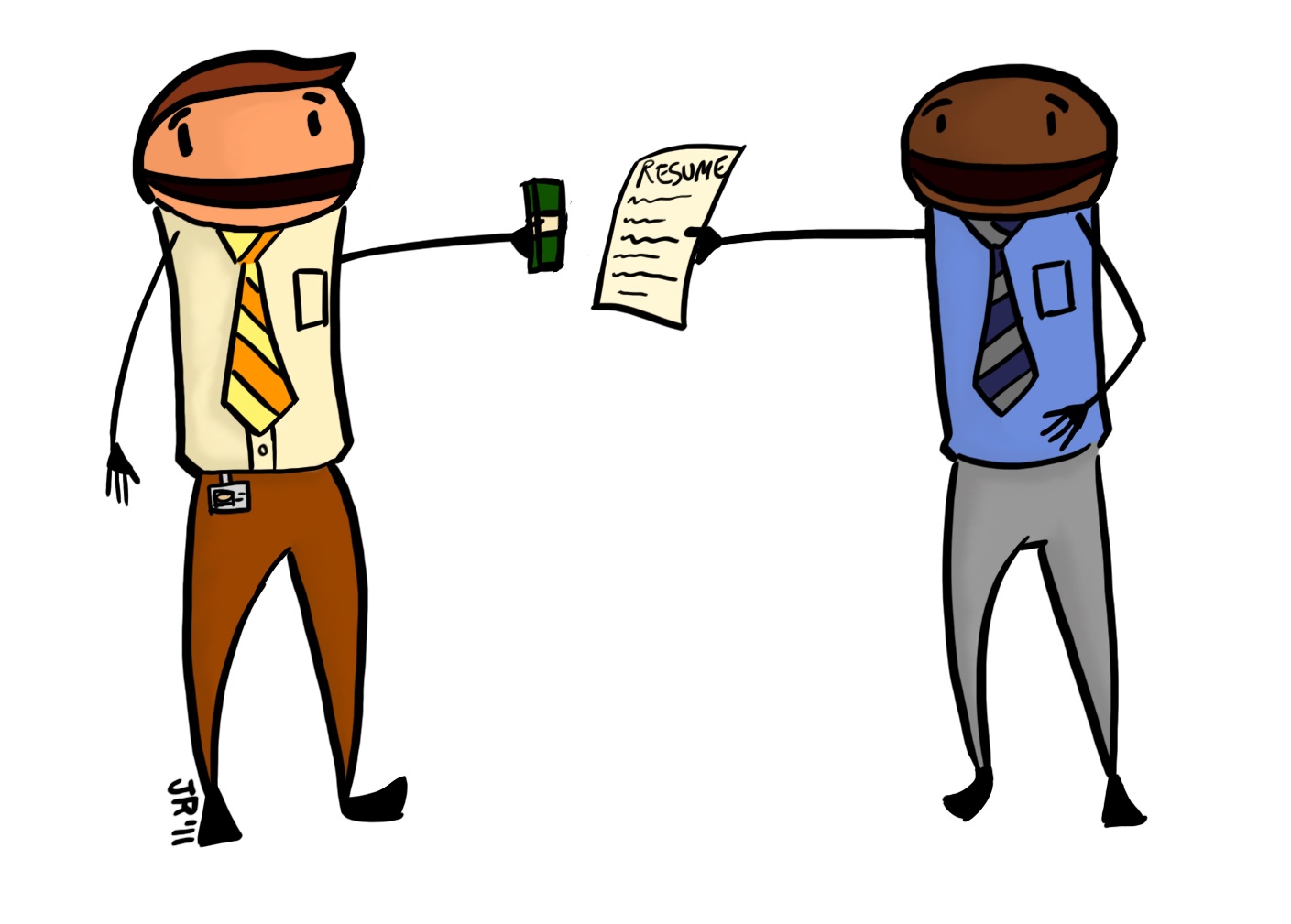 Jobs, jobs, all for you!
1) VP for Administration/Chief Operating Officer – People's Emergency Center – Philadelphia
2) Real Estate Project Manager – Isles, Inc – Trenton, NJ
3) P/T Event Coordinator – Main Street Highland Park – Highland Park, NJ
4) Operations Manager Fixed Route – York Adams Transportation Authority – York, PA
5) Technical Services Specialist – Chester County Planning Commission – West Chester, PA
6) Director of Operations – Norris Square Civic Association – Philadelphia
Full descriptions after the jump!
1) VP for Administration/Chief Operating Officer – People's Emergency Center – Philadelphia
Position Description
ABOUT THE POSITION:
The VP for Administration/Chief Operating Officer (COO) is a driven, focused, systems-oriented leader committed to strengthening the internal operations of PEC such that it can drive more effectively towards delivering high-level impact for the families PEC serves. The COO is a member of PEC's senior leadership team, reporting to the Chief Executive Officer and overseeing PEC's Administrative departments. The VP will serve as a leader internally – supporting, coaching, and driving the organization towards a higher level of administrative accountability, efficiency, excellence and responsiveness.
Primary responsibilities include:
Operations
• Serve as the senior lead in ensuring that – across PEC's family of companies – the annual operating plan and the annual budget support the strategic goals outlined in the organization's system-wide strategic plan.
• Lead the development and implementation of a performance management process that measures and evaluates the organization's annual, quarterly, monthly, and, when necessary daily, progress against goals.
• Work collaboratively with the CFO to facilitate the budgeting process, identify and implement cost-saving measures, pursue new business opportunities and monitor financial performance.
• Work with the director of human resources to align PEC's talent acquisition, succession planning and performance management strategies with its strategic objectives; and devise and deliver trainings to orient new employees, train effective supervisors, inculcate PEC's client-focused culture and operating values, and develop adaptive leaders and PEC-specific competencies
• Work collaboratively with VP for Asset Management to ensure alignment between PEC's real estate holdings, its financial and programmatic objectives, its funder compliance requirements and its enterprise risk management protocols
Process Improvement
• Implement and lead a continuous quality improvement process throughout the agency, focusing on operational systems improvement. Promote regular and ongoing opportunities for all staff to give feedback on program operations.
• Ensure alignment of PEC's Standard Operating Procedures with the Boards' Governing Policies and Protocols, as well as organizational practice. Ensure the reverse is also true, that organizational practice aligns with adopted SOPs.
• Collaborate with senior leadership team to assess activities across the organization to determine the greatest opportunities for process change resulting in improved customer service and cost reductions.
• Strengthen PEC systems so as to enable its success upon applying for Accreditation as well as, succeeding in securing regular future reaccreditation.
• Serve as Accountable Lead for ensuring process improvement initiatives are understood, communicated, executed, and measured across all operations.
Compliance and Enterprise Risk Management
• Serve as the Accountable Lead in the design, development and operation of systems intended to predict, identify, manage, and respond to risk that has the potential to impact PEC's ability to meet its strategic, programmatic and operational objectives
• Identify, facilitate and monitor adherence to relevant standard operating procedures for which non-adherence may result in operational and/or reputational risk
• Integrate all risks within the organization into a disciplined process to allow decision makers to apply limited resources effectively.
• Oversee development and implementation of PEC's business continuity plan
• Develop and monitor reports that aggregate compliance and risk information from various sources, so as to enable senior leadership and the Board to understand the organization's overall risk profile, emerging risk trends and the effectiveness of mitigation activities
• Provide on-going development, maintenance and continuous improvement of compliance management and enterprise risk management methodologies and tools; and integrate the use of such tools into the operating practices of the agency
• Collaborate with others to establish effective risk management practices, monitor capabilities and communication channels, including review of all legal documents and agreements
Strategy
• Serve as lead partner in the development, management, and implementation of PEC's strategic plan
• As member of senior team, structure systems to support PEC's ability to pursue opportunities to expand its operations programmatically or geographically, as well as to deepen PEC's ability to positively impact the community and the families it serves
• Serve as analytical lead during due diligence phase of potential strategic alliances.
• Work closely with the Senior Team to ensure the incorporation of the strategic plan into the annual budget planning process assuring sufficient financial sources are available to pursue the identified strategy.
CANDIDATE REQUIREMENTS:
Candidates should possess the following:
• Ten years of managerial experience, including a track record of developing, designing, and maintaining high-level performance dashboards and outcomes tracking reports
• Experience leading significant systems improvement within a complex organization,
• Exceptional strategic thinking ability, with a demonstrated track record of strong analytic chops and the ability to leverage qualitative and quantitative information to develop high-impact strategies
• Excellent communication skills, both written and verbal
• Excellent financial management, analysis and budgeting skills
• Outstanding project management skills; ability to work efficiently and effectively in a deadline-driven environment, overseeing multiple work streams simultaneously
• Experience cultivating and managing a high-performing team while meeting ambitious goals
• Demonstrated sound discernment and judgment
• Demonstrated ability to lead peers and subordinates through personal influence and leadership presence
• Excellent interpersonal skills; ability to forge strong relationships and work with individuals at all levels
• Bachelor's degree required; Relevant advanced degree preferred, such as JD, MBA, or MS in Human Resources, Project Management, and/or Decision Sciences. Management consulting experience and/or Six Sigma certification, a plus.
Opening Posted: June 4, 2013
Anticipated Hire Date: Mid-July 2013
HR Contact: Tynnetta McCain, Director for Human Resources
People's Emergency Center
325 North 39th Street
Philadelphia, PA 19104
tmccain@pec-cares.org
267-777-5822
2) Real Estate Project Manager – Isles, Inc – Trenton, NJ
Experience: 5-7 years
Email: hr@isles.org
Website: http://www.isles.org
Founded in 1981, Isles is a nationally recognized nonprofit community development and environmental organization with the mission to foster more self-reliant families in healthy, sustainable communities. Each year, Isles reaches thousands of centralNew Jerseyresidents with opportunities for at-risk youth job training, affordable housing development, financial literacy training, homeownership counseling, community gardening, environmental health and education, community organizing, and regional planning.
Mill One and Mill 57
Isles' Mill One building is located at One North Johnston Avenue in the Bromley neighborhood of Hamilton Township, which borders East Trenton. This underutilized 240,000 square foot former textile factory is the centerpiece of a redevelopment effort that, once complete, will house Isles' headquarters, art studios, offices for other nonprofit organizations, and mixed income housing units. The conversion of this historic mill will employ cost-effective sustainable design, including renewable energy, expansive day lighting, energy-efficient heating and cooling systems, green materials, water recycling, and healthy open spaces.
Mill 57 is an adjoining 108,000 square foot warehouse owned by Isles and occupied by Terracycle, a green start-up. Together, these industrial buildings sit on 11.5 acres, offering the potential for a large scale, green, mixed use community development project bounded by 1,500 feet of frontage on the busy Northeast Corridor rail line.
Essential Functions
Planning and Administration
Participate in the creation and implementation of departmental strategies, operational procedures, policy development, and budget development
Monitor progress towards achieving goals and objectives
Monitor expenses in line with budget
Provide quarterly and annual evaluation of programs
Prepare monthly reports and analysis of progress towards goals
Service Implementation
Represent Isles in project design, construction oversight, marketing, and reporting on Isles' Mill One and Mill 57 projects.
Secure financing, and coordinate financial packaging, modeling, reports, and other communication related to the planning and development of the 11.5 acre contiguous properties.
Represent Isles in negotiations with potential tenants, partners, township officials, and other development team members.
Design and carry out marketing and lease-up plans, including outreach and research on arts, public interest, and other appropriate organizations/individuals that may co-locate at Mill One and Mill 57.
Design and coordinate administrative functions for the above tasks.
Manage other real estate projects as necessary
Education, Experience, Certifications
Required attributes:
At least five years experience managing real estate development projects
A track record of building and maintaining strong relationships with funders, regulators, architects, engineers and contractors
Knowledge of nonprofit financing for real estate development
Demonstrated skills in commercial real estate development, finance, marketing, and managing contracts
Ability to communicate clearly in written and verbal form
Ability to use Excel to create financial projections and test alternative scenarios
Ability to manage a budget
Ability to plan own and others' work to meet deadlines
Can-do attitude and a flexible approach to problem solving
Proficiency in Microsoft Office applications (Word, Excel, PowerPoint, Outlook)
Valid NJ Drivers License in good standing with insurable driving record
Desired attributes:
Knowledge of nonprofit financing for real estate development
Background or interest in public service organizations and/or green design
3) P/T Event Coordinator – Main Street Highland Park – Highland Park, NJ
Main Street Highland Park ("MSHP") is the designated downtown business improvement district ("BID") manager for Highland Park, NJ. It is a non-profit, 501(c) 3 organization dedicated to the revitalization and continued success of downtown Highland Park. MSHP is a nationally accredited Main Street community that participates in the Main Street New Jersey program.
MSHP is seeking a part-time (20-24 hrs./week) Event Coordinator to plan and implement two (2) large signature downtown events/festivals—one in May of each year, and the other, in September held on Sundays. The May event is new and the Event Coordinator will be highly involved in creating this festival so that it can become a major fundraiser for the organization. The Event Coordinator will be responsible for planning, handling the logistics, soliciting vendors, coordinating and soliciting sponsors and taking the lead on the festival dates. The Events Coordinator will work with volunteer committees to implement these events, and have overall responsibility for assuring they are well managed and financially successful. The Events Coordinator will work closely with the Executive Director, Board and Committee members, and volunteers to plan these events throughout the year.
In addition to the two main events, the Event Coordinator will assist with the management of the downtown Farmers' and Artisan Market, held next to each other on the same day (Friday) throughout the spring/summer/fall (approximately 30 weeks) and some office duties as needed.
Main Responsibilities:
· Assist in planning, implementation and logistics for two (2) large downtown events/festivals
· Assist in drafting save-the-dates, invitations, and online registration
· Conduct outreach to potential vendors, sponsors, businesses and volunteers
· Create staffing/volunteer assignments and supervise leading up to and during the events
· Confirm logistics, coordinate all set-up and clean-up at the events with volunteer committees
· Assist in fundraising efforts and
· Post pictures and resources online post-event.
Additional Responsibilities:
· Assist at the Farmers' Market and Artisan Market as needed (e.g. staff the table, collect stall fees, make deposits; assist with set-up/take-down; maintain good, on-going communication with vendors, assist with recruitment of new vendors where necessary, manage applications. Farmers Markets and Artisan Market are each held on Fridays directly next to one another for a total of 30 weeks, from 11:00am to 5:30pm each Market day
· Coordinate activities, cooking events, tastings and music during both markets.
· Coordinate with the Food Pantry for food vouchers and exchange of monies for vouchers with Food Pantry and with vendors.
· Promote the Markets and events with social media and write newsletter articles (this can double as a press release if necessary).
Qualifications:
· Associates or Bachelor's degree, or 3 years of equivalent work experience
· Experience coordinating large events/festivals
· Strong writing skills for press releases, web site and social media
· Demonstrated experience working with the Microsoft Office Suite (Word, Excel, PowerPoint and Access), Quick Books (or other bookkeeping software), Microsoft Publisher (or other desktop publishing software).
· Strong project and time management skills
· Strong interpersonal and relational skills and interest in people
· Disciplined and able to work effectively in highly unstructured environment
· Attention to detail and ability to work independently
· Experience working in diverse communities
· Experience working with volunteers
· Experience in event planning, fundraising, community development or related work a plus.
· This position requires strong interpersonal skills, knowledge and comfort with online registration, experience in drafting formal documents, and the ability to work independently.
· Willingness to work flexible hours, including nights and weekends –as many as 1-2 evening meetings per month and the weekends for both events.
· A valid driver's license.
· Diplomatic, personable, patient and flexible.
MSHP is an equal opportunity employer with a firm commitment to promoting and advancing from within. This is currently a part-time position, but the intention is for it to become full time, as funding is available. The Highland Park Main Street is an Equal Opportunity Employer and does not discriminate on the basis of race, color, creed, religion, national origin, ancestry, nationality, alienage or citizenship status, age, sex, sexual orientation, gender identity or expression, marital status, disability, veteran status, or any other protected status under controlling federal, state or local law.
Compensation Range: $15-$20/hr. depending on skills and experience Dates of Employment: begins on or after July 1, 2013
Job function: Fundraising, Administration, Event planning
Areas of focus: Community and Economic Development
Application Procedure: All applicants must apply for this position online. Please have the following three (3) documents ready to upload/attach to your online application:
1. An electronic file of your resume (in PDF format), including 3 references including name, email address, and phone number and salary history;
2. A Cover letter outlining your work experience and why you would be ideal for the position. Please include your knowledge of software packages.
3. Include a three to five page writing sample (press release, article, brochure etc.) by:
Deadline: 5PM on Monday, June 10, 2013.
Email your application to jmccrone@mainstreethp.org.
We will contact the candidates we wish to interview, no phone calls please.
212 Raritan Avenue, Highland Park, New Jersey, 08904, United States
4) Operations Manager Fixed Route – York Adams Transportation Authority – York, PA
Job Status:
Full-time
Salary:
Not Specified
Job ID:
36937
Website:
http://rabbittransit.org
FIXED ROUTE OPERATIONS MANAGER
The York Adams Transportation Authority (dba rabbittransit) has grown over the past three years to include three counties of fixed and paratransit services as well as Express commuter service. This position overseas all fixed route, Express and Maintenance in three counties.
Responsibilities include:
• Guide a team capable of carrying out operation strategies and new innovations and technology advances. • Manage operations supervisors to establish accountability in the day-to-day activities of 85 Fixed Route and Express drivers. Oversee maintenance manager to oversee capital budget and maintenance of 100 vehicles. • Establish procedures and policies, ensure proper scheduling, evaluate and implement changes in operations, resolve customer issues, and clarify collective bargaining issues. • Collaborate with senior staff to develop and implement the strategic plan and to advance innovative solutions to mobility planning.
Position requires a Bachelor's degree with 7 years experience in operations management. The desired candidate will have a customer focus in achieving a positive mobility experience by emphasizing and delivering safe, friendly, consistent and reliable service. This leader will be able to build a culture of excellence through a committed, trained workforce that shares the Authority's vision. The candidate will also be proficient in written/verbal communications as well as in-depth analytical skills.
All applications and resumes are accepted on-line at our website www.rabbittransit.org. Click on careers.
Wage scale is $60,000 to $80,000 with a full benefit package.
EOE.
5) Technical Services Specialist – Chester County Planning Commission – West Chester, PA
The Chester County Planning Commission is seeking a Technical Services Specialist to provide technology support. This position oversees the setup and operation of computer systems in a networked office environment; provides training and computer assistance to staff; collaborates with technical support staff; programs applications; and performs GIS analysis.
Candidates must be able to work at an intermediate to advanced level with most Microsoft Office products, must understand mobile device operations including setups for cellular or WiFi connections and remote file transfer/storage procedures, must understand programming for web systems, and be familiar with GIS analysis and mapping.
Qualifications include: a Bachelor's degree in Computer Science or equivalent; and a minimum of four years of job-related experience working with computers, desktop applications and networking systems. Applicants must have A+ Certification or be enrolled in a program with successful completion within 6 months, and have experience or training in database design, web page construction, GIS, and multimedia design software to support office-wide systems. Successful applicants should also possess proven written and verbal communication skills, ability to work as a team, have excellent customer service skills, and superior technical problem-solving skills.
Salary range available beginning at $40,155.00 annually based on education and experience.
Submit applications to the Department of Human Resources at: http://www.chesco.org/index.aspx?NID=231
6) Director of Operations – Norris Square Civic Association – Philadelphia
Norris Square Civic Association (NSCA) is a community development corporation founded in 1983 by a group of community women who desired to take control of their neighborhood and provide a healthy and safe environment for their children. NSCA serves the predominately Latino community residing on the blocks surrounding Norris Square Park in Philadelphia. Norris Square residents are active at every level of the organization, serving on the staff and board and lending their voice through community forums and survey.
For over 29 years, NSCA has responded to the needs of the community by providing comprehensive solutions such as affordable housing, community organizing, employment training, early childhood education, youth after-school and summer enrichment programs, homeownership counseling and comprehensive case management services. Visit us at www.nscaonline.org
We are currently seeking an experienced Director of Operations to join our organization. This is a great opportunity to contribute to the continuing development of our community. Reporting to the Executive Director, this position will manage Operations, Real Estate development, Information Systems, HR and the Education, Youth & Family, Head Start and Development & Communications Programs. NON-PROFIT/SOCIAL SERVICE EXPERIENCE REQUIRED.
Responsibilities
Supervision of Directors in programs of early childhood education, housing and family services.
Develop and maintain statistical and program reporting for quarterly and year-end reports for the Executive Director and Board as requested.
Manage Director level staff ensuring that effective personnel management systems, procedures and practices are in place and working effectively.
Supervise and evaluate Managers and Directors, setting expectations and accountabilities.
Review performance against operating plans and standards.
Responsible for the attainment of contractual and legal requirements, contract compliance and regulatory compliance.
Develop effective systems, processes and procedures along with tracking and reporting metrics.
Provide oversight of legislative, fiscal or legal issues relevant to contracts.
Ensure regulations are met and that agency facilities and operations are effective and efficient.
Ensure compliance with contract requirements in all programs.
Responsible for development of manual of operating procedures
Responsible for providing corrective action in response to either internal or external reports.
Evaluate the organization's technology use and needs and recommend improvements, such as hardware and software upgrades.
Oversee and coordinate annual budget for Operations, HR and IT in conjunction with the Executive Director and CFO.
Qualifications
Bachelors Degree in related field
Minimum 5 years professional management experience in supervision of Operations.
Three years experience in administration of government funded programs.
Significant background in housing development, economic development, organizational development and financial management.
Knowledge of building codes, construction and maintenance.
Bilingual English & Spanish a must.
Excellent computer skills
Must be able to interact and work effectively within a multi-racial neighborhood environment.
Demonstrated ability to coordinate multi-funded activities.
Able to pass Criminal, Child Abuse Clearance, FBI Clearances and Health Assessment.
Equal Opportunity Employer
How to apply
Send resume to hr@nscaphila.org