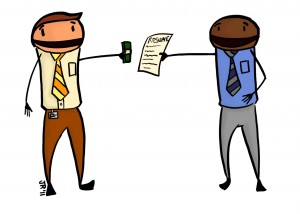 Brand-new website. Same awesome job listings.
1) Township Manager – Township of Easttown – Devon, PA
2) Commercial District Revitalization Manager – Cornerstone West CDC – Philadelphia
3) VISTA Volunteers – Department of Commerce – Philadelphia
4) Americorps VISTAS – New Kensington CDC – Philadelphia
5) Transportation Engineer/Modeling Intern – Delaware Valley Regional Planning Commission – Philadelphia
6) Community Development Director – Lower Providence Township – Eagleville, PA
7) Planner I – Kent County Levy Court, Department of Planning Services – Dover, DE

8) Rebel Ventures Team Manager – Agatston Urban Nutrition Initiative – Philadelphia
9) AUNI Garden Assistant Supervisor – Agatston Urban Nutrition Initiative – Philadelphia
Full descriptions after the jump!
1) Township Manager – Township of Easttown – Devon, PA
SALARY $120,000 – $135,000
JOB FUNCTION Chief Administrative Officer
TYPE
Full Time
JOB LOCATION
566 Beaumont Road, Devon, PA 19333
POPULATION
10,477
TYPE
Township
ADDRESS
PO Box 79
Devon , PA 19333-0079
FORM OF GOVT
Council-Manager (City)
RECOGNITION
Chief appointed official position was recognized by ICMA in 1972 as a General Management position.
Easttown Township (population 10,477), Chester County, PA seeks a dynamic, experienced, and financially skilled leader to serve as its Township Manager. The Manager has authority to direct and supervise all day-to-day operations of the government, and serves as the central point of contact among the five-member Board of Supervisors (elected at large), staff, and the community. The Manager administers an annual budget of $10.8 million (including a GF budget of $5.1 million; a sewer budget of $3.5 million; and a solid waste budget of $1.1 million) and approximately 31 FT/27 PT employees (including 13 FT police officers). Candidates should have (1) at least 7-10 years of progressive, municipal management experience in a municipality of similar size and complexity; (2) knowledge of modern local government management principles, practices, programs, and innovation; (3) a Bachelor's Degree (Master's Degree preferred); (4) strong financial skills; and (5) demonstrated dynamic leadership ability and strong organizational skills. Salary range $120,000 to $135,000 with excellent benefits; actual salary to be based on experience and qualifications. Candidates should send cover letter, résumé, and salary history/expectation to manager@easttown.org. Deadline is noon on May 14, 2013. Easttown Township is an Equal Opportunity Employer.
HOW TO APPLY
Email cover letter, resume and salary history/expectations to manager@easttown.org.
2) Commercial District Revitalization Manager – Cornerstone West CDC – Philadelphia
Organizational Background
Cornerstone West CDC is a non-profit organization based in Wilmington, DE. Located twenty-
five miles south of Philadelphia, Wilmington is Delaware's largest city. Cornerstone West CDC's
mission is to create affordable housing and promote the revitalization of Wilmington's West
Side. Cornerstone recently facilitated the development of a West Side Revitalization Plan and
is leading implementation efforts in the areas of community building, housing, greening, and
economic development. For more information about Cornerstone's neighborhood revitalization
activities, visit us on facebook: West Side Grows.
Summary of Responsibilities
The Commercial District Revitalization Manager will be responsible for coordinating
Cornerstone's commercial district revitalization program, utilizing market development,
community organizing and economic restructuring strategies to promote the development
of safe, attractive, and vibrant business districts in the West Side. The Commercial Corridor
Manager reports to the Director of Community and Economic Development and is a full-
time, exempt position. This is a new position with the potential opportunity for a successful
candidate to grow within Cornerstone West CDC as the commercial presence in the districts on
N. Union/Lincoln, Pennsylvania Ave, and W. 4th St. develops.
PRIMARY RESPONSIBILITIES INCLUDE:
• Develop and implement a revitalization initiative for the West Side's commercial
corridors
• Inventory existing businesses and assess their needs
• Build one-on-one relationships with business owners/operators, educating them about
commercial district revitalization efforts
• Recruit volunteers from the West Side business community and develop committee
structure: Organization, Design, Promotion and Economic Restructuring
• Coordinate the utilization of existing programs, such as rehabilitation programs,
existing state and federal funding sources and grant opportunities, administration
procedures, political mechanisms, legal tools, etc., as appropriate to promote economic
development.
• Coordinate the development of marketing materials
• Assist and coordinate commercial district promotional events/activities
• Develop economic strategies to increase retailing in West Side commercial districts,
including attracting new users into existing facilities and expanding market
opportunities.
• Act as liaison between prospective businesses, property owners and commercial
realtors.
•
Prepare and maintain a continuing record of the program through photographs (before
and after) and/or slides, files on the building, business recruitment, promotions,
monthly reports, etc.
Develop and maintain contacts with media sources to disseminate program information
to the general public.
Represent organization at local and city-wide meetings and events
Stay informed of best practices in the field of neighborhood commercial development
and participate in workshops and training when required.
Additional responsibilities as needed
SKILLS/EXPERIENCE:
Tenacious and positive, with a "can do" attitude
Ability to take action quickly and think strategically
Creative, with innovative implementation skills and solid problem-solving capability
Excellent interpersonal skills, including the ability to build solid relationships and
support among stakeholders, listen and provide assistance.
Ability to work effectively with a broad range of people and positions, including
independent retailers, corporate retail executives, real estate agents, landlords, etc.
Coalition-building skills, including the ability to motivate, negotiate, and persuade
stakeholders into a course of action.
Self-directed individual, strong organizational skills and the ability to manage multiple
ongoing initiatives
Experience as a grassroots organizer, and managing events and volunteers
2 to 4 years of relevant experience
A bachelor's degree or equivalent experience in urban planning, economic
development, business, marketing or related field required.
Small business or entrepreneurship experience a plus. Volunteer/intern work
experience will be considered in lieu of some paid work experience.
Computer proficiency in Microsoft Word and Publisher
Must be willing to work a flexible schedule, including some nights and weekends
Benefits Offered
Cornerstone West CDC provides a generous benefits package, which includes group health
insurance, vacation, personal and sick benefit time, flexible benefits plan, pension plan,
disability and life insurance.
Salary
Commensurate with experience
Contact:
For immediate consideration for this position, please e-mail your resume to
westsidegrows@gmail.com and jfultz@westendnh.org. EOE/M/F/D/V
3) VISTA Volunteers – Department of Commerce – Philadelphia
The City of Philadelphia's Department of Commerce seeks three (3) talented VISTA volunteers. Two will serve as Business Outreach Associates, and one as a Business Service Coordinator.
Positions start August 27th for a one year term.
Americorps VISTAs receive an annual living allowance of $12,192, plus healthcare benefits and an education award. All SERVE Philadelphia VISTAs receive a SEPTA transportation pass.
LANGUAGE REQUIREMENTS:
Candidates for the Business Service Manager positions must be proficient in one or more of the following languages: Russian, Portuguese, Khmer, Vietnamese, Mandarin, Haitian Creole, French, Spanish, Korean or Arabic. It is preferred that candidates for the Business Service Coordinator position be proficient in one of the above languages.
If you are interested in applying or for more information, please click
here: http://library.constantcontact.com/download/get/file/1103211060910-182/2013-2014+SERVE+Philadelphia+VISTA+Application_FINAL.pdf
4) Americorps VISTAS – New Kensington CDC – Philadelphia
NKCDC SEEKS 2 AMERICORPS VISTAS (Volunteers In Service to America) NKCDC seeks an outstanding individual to provide a year of service through the Americorps*VISTA (Volunteers in Service to America) program. Our VISTA volunteers will receive a small monthly living allowance made possible by the American Recovery and Reinvestment Act of 2009. Our AmeriCorps* VISTAs will function as a core part of our staff devoted to bringing low-income individuals and communities out of poverty. This position requires a commitment to serve as a full-time employee for a one year period beginning August, 2013. Compensation is paid directly to VISTA's in the form of a living allowance ($469 bi weekly) from AmeriCorps* VISTA. At the end of the term of service, an education award or cash stipend will be provided. For more information about AmeriCorps VISTA, see http://www.americorps.gov/about/programs/vista.asp. Working closely with staff and community, VISTAs will create and support systems that build the capacity of NKCDC to impact more local businesses and households. VISTA will also work with the community and organize community-based forums for evaluating environmental issues and solutions. Tasks may include conducting/analyzing surveys to inform agency plans, community outreach, event planning, recruiting resident volunteers, building collaborations and partnerships or developing resident leadership capacity. VISTAs will receive specialized training and will interact heavily with VISTAs from other markets in the implementation of successful strategies nationally. 2 POSITIONS (for more detailed info visit our website): Community Stabilization – Economic Development VISTA will build capacity within the business communities through support/coordination of neighborhood condition surveys, vacant property identification; developing new and important partnerships with city-wide partners; engaging community through special events and promotions; supporting business development and expansion through City and private incentives and programs; and identify new resource streams to address community stabilization through neighborhood catalyst projects and programs. In addition, VISTAs will support systems that mobilize residents and volunteers on community strengthening projects. Resident Engagement – Community Leadership VISTAs will build capacity for and support/coordinate neighborhood condition surveys, vacant property identification; develop new and important partnerships with city-wide partners; develop resident leadership; and strengthen a nascent resident-led association to become an independent civic association. Through the Sustainable 19125 & 19134 Initiative, VISTAs will also plan community education programs that provide tools to help homeowners reduce their living costs through neighborhood conservation, sustainable living, and healthy eating while developing or strengthen financial education and personal asset building programs. In addition, VISTAs will support systems that mobilize residents and volunteers on community strengthening projects. Training and Qualifications • U.S. Citizen at least 18 years of age • Responsible, self-motivated, and able to handle multiple on-going projects • Excellent verbal and written communication skills • Relevant non-profit or community development experience • Computer skills required (MS Office products proficiency important) • Other language skills a plus • Ability to exercise considerable initiative and independent judgment and follow-through • Maintains regular and timely attendance • Thrives in a fast-paced work environment Applications will be accepted until May 20th, 2013. Please specify which position you are applying for. To apply, please send cover letter and resume to: Shanta Schachter, Deputy Director New Kensington Community Development Corporation (NKCDC) 2515 Frankford Avenue Philadelphia, PA 19125 sschachter@nkcdc.org www.nkcdc.org 5) Transportation Engineer/Modeling Intern – Delaware Valley Regional Planning Commission – Philadelphia
Job Category Transportation Planning
Job Level Internship (none)
Salary Range Open
Job Description
DVRPC is the Metropolitan Planning Organization of the Greater Philadelphia region with a population of 5.5 million. DVRPC's Office of Modeling and Analysis maintains and applies computer models that are used to forecast future land use and future travel volumes on road, rail, and bus. The forecasts are used to evaluate the impacts and benefits of regional policies and transportation investments. The intern will assist in various tasks in the context of maintaining and applying these computer models. This kind of work requires good computer skills, an affinity to quantitative methods, and a strong interest in transportation.
RESPONSIBILITIES
• Assists in the development, calibration, validation and application of transportation and land use models.
• Processes and analyzes data, including socio-economic and demographic data, geographic information, transit schedules, network data, traffic control information, traffic counts and surveys.
• Prepares input data for simulation models; codes transportation network data; tabulates and visualizes model outputs and compares results with actual current and historical data.
• Contributes text, tables, and graphics to various technical reports.
QUALIFICATIONS
• Strong interest in transportation planning and transportation policies.
• Proven record in the application of quantitative methods.
• Strong computer skills in areas such as data analysis, spreadsheet and database software, programming in a language like Python or VBA, geographic information systems (GIS).
• Specific knowledge in one of the following areas is a plus: travel demand modeling, traffic micro-simulation, highway capacity analysis, emergency evacuation planning. Also appreciated is experience with DVRPC's preferred software tools: ArcGIS, Excel, Access, VISUM, VISSIM, SYNCHRO.
• Ability to work independently and in a team environment.
AVAILABILITY: This position requires a commitment of 37.5 hours per week through August 2013 with possibility of extending through December 2013.
COMPENSATION: Paid at rates commensurate with level of education and skills.
MINIMUM EDUCATION & TRAINING: Must have completed at least THREE YEARS of a college/university program or be enrolled in a master's program (preferred), or an equivalent combination of experience and training, plus substantial interest or involvement in transportation engineering and planning.
TO APPLY: Forward a cover letter and resume to: resumes@dvrpc.org.
Contact Information
Contact Name Beth Wichser
Phone 215-592-1800
Fax 215-592-9125
Email resumes@dvrpc.org
Website http://www.dvrpc.org/HumanResources/Internships.htm
Postal Address 190 N. Independence Mall West
Philadelphia, PA 19106
6) Community Development Director – Lower Providence Township – Eagleville, PA
Job Category Land-Use Management and Code Enforcement
Job Level Mid II (4-8 years)
Salary Range DOQ
AICP Certification Not Required
Job Description
General Description
Responsible for code enforcement, planning and development, and zoning. This includes administering the enforcement of Township building, zoning, land development and subdivision as well as all follow-up work.
Essential Job Functions
• Plans, coordinates, and directs department activities to include the inter-related work of inspectors and coordinator staff. Prepares and recommends revisions and updates to the Township building, zoning, subdivision and land development ordinances and General Laws for Board of Supervisors review and approval.
• Prepares annual budget recommendations.
• Provides assistance to developers, builders and the public regarding the application and enforcement of Township zoning and development ordinances; provides information relating to development requirement and otherwise assists in the requirement of proposals prior to application.
• Reviews permit applications to ensure compliance with Township codes regulating building and land use; makes final decisions regarding permit issuance or denial.
• Administers building and zoning variance proceedings.
• Administers all incoming subdivision and development applications.
• Reviews final record plans to verify compliance for recording.
• Reviews developments in the field when necessary, to ensure compliance with approved plans.
• Tracks impact fees, deeds of dedications, and other construction improvement agreement items. Monitors developer escrow and financial security accounts.
• Recruits and retains businesses along commercial corridors. Member of Business Development Committee.
• Attends various Township board meetings as required.
• Supervises the investigations of complaints of building, zoning and general law violations; issuances of "stop work orders", citations as warranted and legal actions as needed.
• Maintains Township business license program.
• Updates and maintains permit applications and procedures for building, business development, code enforcement, planning and zoning departments.
• Performs other duties as required or assigned which are reasonably within the scope of the duties enumerated above.
Education, Experience and Training
• Requires knowledge, skill and mental development equivalent to the completion of four years of college with major courses in business or public administration, urban planning or other related field.
• Requires professional experience in Community Development, urban planning, construction, or comparable experience.
• Requires knowledge of Township building, development, general laws and zoning codes.
• Requires ability to interpret, explain and enforce Township building, development and zoning ordinances.
• Requires ability to read and interpret plans.
• Requires ability to review for accuracy completeness and conformance with applicable codes, ordinances and all documents submitted to the department for evaluation and/or approval.
• Requires excellent verbal and written communication skills.
• Requires ability to establish and maintain effective working relationships with Township officials and employees, members of the Planning Commission, Zoning Hearing Board, contractors, developers, business owners and the general public.
• Knowledge of the Pennsylvania Municipal Planning Code and Uniform Construction Code.
• Requires working knowledge of Geographical Information System (GIS).
Contact Information
Contact Name Geraldine Golas
Email ggolas@lowerprovidence.org
100 Parklane Drive
Eagleville, PA 19403
7) Planner I – Kent County Levy Court, Department of Planning Services – Dover, DE
Job Level Mid I (1-4 years)
Salary Range $21.06/hr – $27.25/hr
AICP Certification Not Required
Job Description
GENERAL STATEMENT OF DUTIES: Performs a wide variety of entry level, professional long and short range planning tasks and research in conjunction with program and project implementation; does related work as required.
DISTINGUISHING FEATURES OF THE CLASS: Positions in this class are the beginning level of the professional planner series responsible for a major ongoing or pending planning program or project. The incumbent is expected to possess the basic know ledges and skills in planning so work can be conducted independently. Planner assists in the conduct of research studies, physical planning, and other areas as needed. The work is under direct supervision of the Planning Supervisor or Assistant Director.
ADA REQUIREMENTS: This is sedentary work requiring the exertion of up to 10 pounds of force occasionally and a negligible amount of force frequently or constantly to move objects; work requires stooping, crouching, reaching, standing, walking, fingering, and repetitive motions; vocal communication is required for expressing or exchanging ideas by means of the spoken word; hearing is required to perceive information at normal spoken word levels; visual acuity is required for color perception, preparing and analyzing written or computer data, use of measuring devices, operation of machines, and determining the accuracy and thoroughness of work; the worker is not subject to adverse environmental conditions.
EXAMPLE OF WORK: (Illustrative Only)
Prepare legal notices and charts for boards and commissions;
Review site plans and subdivision plans for compliance with all ordinances and regulations and good planning principles;
Research requests for rezonings, variances and special use permits;
Assist the general public in understanding complex planning principles and practices through pre-application meetings.
Maintain various maps and files used in the planning decisions;
Prepare staff reports and conduct special projects.
REQUIRED KNOWLEDGE, SKILLS AND ABILITIES: Good knowledge of the principles and practices of planning; good knowledge of the laws and regulations related to planning; ability to perform technical research work; good judgment; ability to establish and maintain effective working relationship with coworkers, supervisor, officials, and the public; working knowledge of personal computers and pertinent applications; regular and timely attendance; performance of duties in a safe manner.
ACCEPTABLE EXPERIENCE AND TRAINING: Bachelor's degree from an accredited four year college or university with course work in planning, architecture, or civil engineering, geography or engineering; or any equivalent combination of experience and training which provides the required knowledge, skills and abilities.
ADDITIONAL REQUIREMENTS:
All applicants must complete a Kent County application.
Position Closes Friday, May 24, 2013 at 5:00 P.M
Must pass testing for substance abuse and criminal background investigation. Direct deposit of pay required.
Contact Information
Contact Name Allan Kujala
Phone 302-744-2310
Fax 302-736-2262
Email personnel@co.kent.de.us
Website www.co.kent.de.us/Departments/Administration/KCJobs.htm
Postal Address Kent County Levy Court
Personnel Office
555 Bay Road
Dover, DE 19901
8) Rebel Ventures Team Manager – Agatston Urban Nutrition Initiative – Philadelphia
The Team Manager will oversee all on-the-ground operations of Rebel Bars and YUMM at the Center for Culinary Enterprises in West Philadelphia. S/he will directly supervise high school students who have been participating in the Rebel Ventures program for the past school year. The Team Manager will be expected to work 35 hours per week, which includes 2 hours per week doing preparation and follow up, meeting with Program Directors and completing other administrative tasks as needed. Responsibilities include: – Oversee on-the-ground operations – Ensure quality control of products – Ensure that records are kept (inventory, production, sales) – Enforce safety guidelines (safe food handling, bicycle safety, cash box safety, etc.) – Keep track of employee lateness and absence – Enforce AUNI expectations policy Ideally candidates can start work in May and end in August.
9) AUNI Garden Assistant Supervisor – Agatston Urban Nutrition Initiative – Philadelphia
Logistical Skills/Programming Specific: Intern will assist supervisor in logistical and office duties of UNI's Youth Development programming, including but not limited to submitting high school student payroll to filing student working papers. Intern should have organizational and basic office skills. Community Development: Intern will work with a dynamic and lively team consisting of a Coordinator and 10 to 12 high school students. Intern will support the growth and development of high school students by reinforcing expectation policies, being a positive adult role model, forming relationships with the students, and much more. It is important for the intern to understand their vital position in the Youth Development Program as not only a professional supervisor to the students, but also a friend and mentor. Intern should be comfortable working with diverse backgrounds, as we are partnering with different community groups and members outside of UNI. In addition, the assistant must help the crew leader in improving students' skills in critical thinking, leadership and social responsibility. Most importantly, intern will help to develop and implement lessons in food systems and social justice that will engage, educate and empower high school students as agents of change in their communities. Additional Skills: Farm/Market Intern helps with garden maintenance and harvest, set up of farm stand, customer service, market outreach, produce sales, market inventory, clean up, and other relevant tasks. Time Commitment: May (or June)- August: 35 hrs/wk Necessary Skills: Ability to work well with a diverse group of people Reliability and flexibility Ability to make a serious time commitment Willingness to do farm work in extreme weather conditions Ability to lift 40 lbs Familiarity with fresh produce Email resume and cover letter to stein.jarrett@gmail.com.