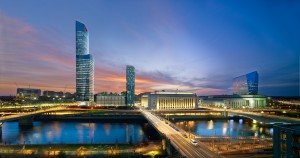 If you missed the APA PA State Conference….you can get your AICP CM Credits at this year's Design on the Delaware, November 12 – 14, 2014 at the Sheraton Philadelphia Downtown Hotel and Center for Architecture
The conference offers 23 Accredited AICP CM.  You can earn up 15 AICP CM including the 1.5 AICP CM Law requirement.
Course topics include green infrastructure, creating parks and other public spaces, transportation infrastructure, designing trails, business campus planning, riverfront planning, stormwater management, form-based code and more.
Registration fees as low as $235 for November 12th or 13th; $325 for November 12th and 13th. Individually priced tours are available November 14th .
Click here for complete schedule and to register (http://www.designonthedelaware.com)