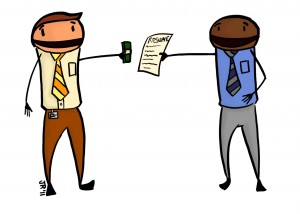 The good news: For years now, apapase.org has offered job listings free of charge as a service to our members. Job listings are free to use and free to post. And that's not changing.
The better news: Now available on apapase.org: Featured Job Listings!
If you're an employer looking to reach local planners who are looking to advance their careers–including the more than 650 planners on our mailing list, who are registered members of the American Planning Association, Pennsylvania Chapter, Southeast Section–Featured Job Listings might be the way to go.
Regular job listings appear briefly in the "Newest Job Listings" box to the right, and on the category pages. Featured Job Listings see the following added benefits:
Include a logo in the posting, which makes the listing more noticeable
Job posting is included in the listing of blog articles–front and center on the main blog page
Job posting is included in the E-newsletter, sent directly to APAPASE's 650+ members
One "post refresh" that puts the posting back at the top of the list two weeks after its initial posting.
Featured Job Listings are offered as a free added benefit to section sponsors. 
If you're not a section sponsor but would still like a Featured Job Listing, they are available a la carte for a $30 contribution to the American Planning Association, PA Chapter, Southeast Section. Email admin@apapase.org for more information.