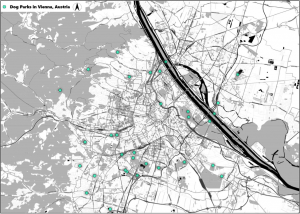 Philly Tech Week 2016, presented by Comcast is from April 29th to May 7th and this year the Southeast Section has planned a tech event for planners! This event offers an introduction to CartoDB, Quantum GIS, and Geoda, three open source mapping platforms. Three CM credits are anticipated. Feel free to bring your laptop and follow along with the demonstrations.
Agenda
1:30-2:00 Registration/Coffee/Networking
2:00-2:15 Introductions
2:15-2:55 Chris Pollard and Andrew Thompson teach CartoDB
2:55-3:10 Questions
3:10-3:50 Kate Raman teaches Quantum GIS
3:50-4:05 Questions
4:05-4:45 Eugene Brusilovskiy teaches Geoda
4:45-5:00 Questions
Date & Time: Wednesday, May 4, 2016 from 1:30 – 5:00 PM
Location: Venturef0rth: Venturef0rth is a coworking space in Philadel­phia's loft district that provides a comprehen­sive array of services to help innovative young companies grow and succeed in Philadelphia.
Cost: $20. Coffee, tea, water, and cookies will be provided.
Space is limited. Register!
Social Media:
APAPASE: @APAPASoutheast
VentureF0rth: @venturef0rth
Chris Pollard: @CRVanPollard
Andrew Thompson: @andrewbt
Kate Raman: @KateRaman
Eugene Brusilovskiy: @ugenator