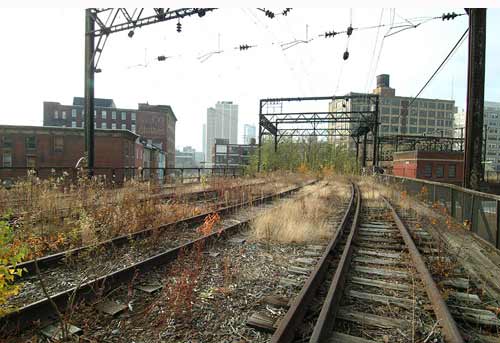 May 18, 2013 | 10:30am-12:00pm
On Saturday, May 18, the American Planning Association SE PA Section(APAPASE) Emerging Professionals Group invites you to an exclusive look at one of Philadelphia's most talked-about pieces of urban infrastructure: the Reading Viaduct. Following a very successful sell-out tour in the spring of 2012, we are excited to offer another opportunity for planners, park enthusiasts, and anyone who is interested in the future of Philadelphia's public spaces to explore the historic rail trestle. The founders of the Reading Viaduct Project will provide a guided tour and discuss the developing vision for Philadelphia's own high line.
Registration is limited to 35 people, so sign up early to secure a spot. Participants will be required to wear appropriate shoes/clothing in order to take part in the tour. The tour will begin promptly at 10:30am on Noble Street between 13th Street and Broad Street.