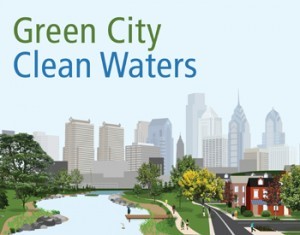 Effective for new projects submitting on
July 1, 2015
, the Philadelphia Water Department is updating its private development stormwater regulations to meet Federal and State requirements under the Clean Water Act. The changes to the regulations will improve the health of Philadelphia's rivers, minimize local flooding, and encourage the use of green infrastructure throughout the city.
We understand these changes will impact the developers, property owners, designers and engineers in Philadelphia. PWD is planning several ways to engage the Development Community about these changes.
For up-to-date information about the changes, please visit our webpage: www.PhillyWatersheds.org/StormwaterRegulations. 
Have comments about the changes? Use our comment form and sign up for our listserv to receive regular updates about the implementation of the changes.
PWD is planning several presentations and information sessions about the changes. We will publish the schedule of events on our webpage as details are available.
Lastly, PWD is celebrating— not just regulating— stormwater management on private property. In November, we recognized our first Stormwater Pioneers, Stanley's True Value Hardware and Ruggiero Plante Land Design, for excellence in stormwater management! BothNewsworks and the Roxborough Review  covered the award ceremony, which was attended by more than 50 people. To learn more, visit our webpage: www.PhillyWatersheds.org/StormwaterPioneers.
Thank you for your continued partnership with PWD to improve the quality of our local waterways.
Sincerely,
Stormwater Plan Review
Philadelphia Water Department