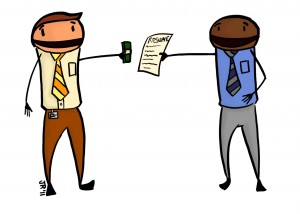 We heard you.
Since we first launched apapase.org in 2010, the single most popular feature on the site has been our regular job postings. (Shocking, right?) You've made apapase.org the go-to place to find jobs in and around the Southeast Section. It's a service that the American Planning Association, PA Chapter, Southeast Section provides for free as a benefit to our members.
Now, finding and applying for those jobs will be even easier.
Rather than having to wait weeks for compilation job posts to appear on the site, individual jobs will go live as soon as we receive them.
At the top of the page, you'll find a clickable drop-down menu with all of our most recent listings sorted by job type. If you're in a hurry, or if you're a regular visitor, just give a quick glance at the sidebar on the right hand side of the page, which will display our newest job postings. It's a fast, easy way to see what's new since your last visit.
Inside each individual posting, we hope you'll like the new format as well. Once you click on the job title, you'll see the name of the company right up top, and if they've provided a link for applying, that'll be there too in a nice big fat button.
As always, let us know if you have a job you'd like to post.
Now get to work, would you?