The theme for this year's Future City Competition – held on Saturday, January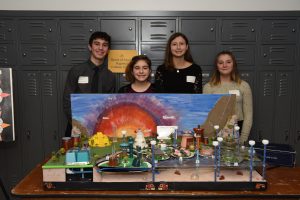 18th – was Clean Water.  Teams of middle schoolers from around the Philadelphia region were tasked with designing a city that guaranteed a reliable water source for all citizens.   APA PA SE continued our support of the event by providing a judge at the competition, who awarded Queen of Angels Regional Catholic School (Willow Grove, PA) with the APA, PA Chapter, SE Section Award for Planning Excellence.
Students from Queen of Angels demonstrated a clear vision for their city, the reimagined ancient city of Tenochtitlan, and they were able to articulate their process for achieving goals that supported their vision. For their efforts, they were also awarded 3rd place overall.  Lionville Middle School claimed 1st place at Future City Philadelphia Competition, and they will represent the region at the finals on February 28th. Downingtown Middle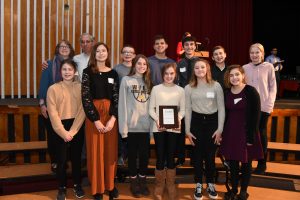 School rounded out the top three with a 2nd place finish. Congratulations to all of the students who participated in this year's competition!