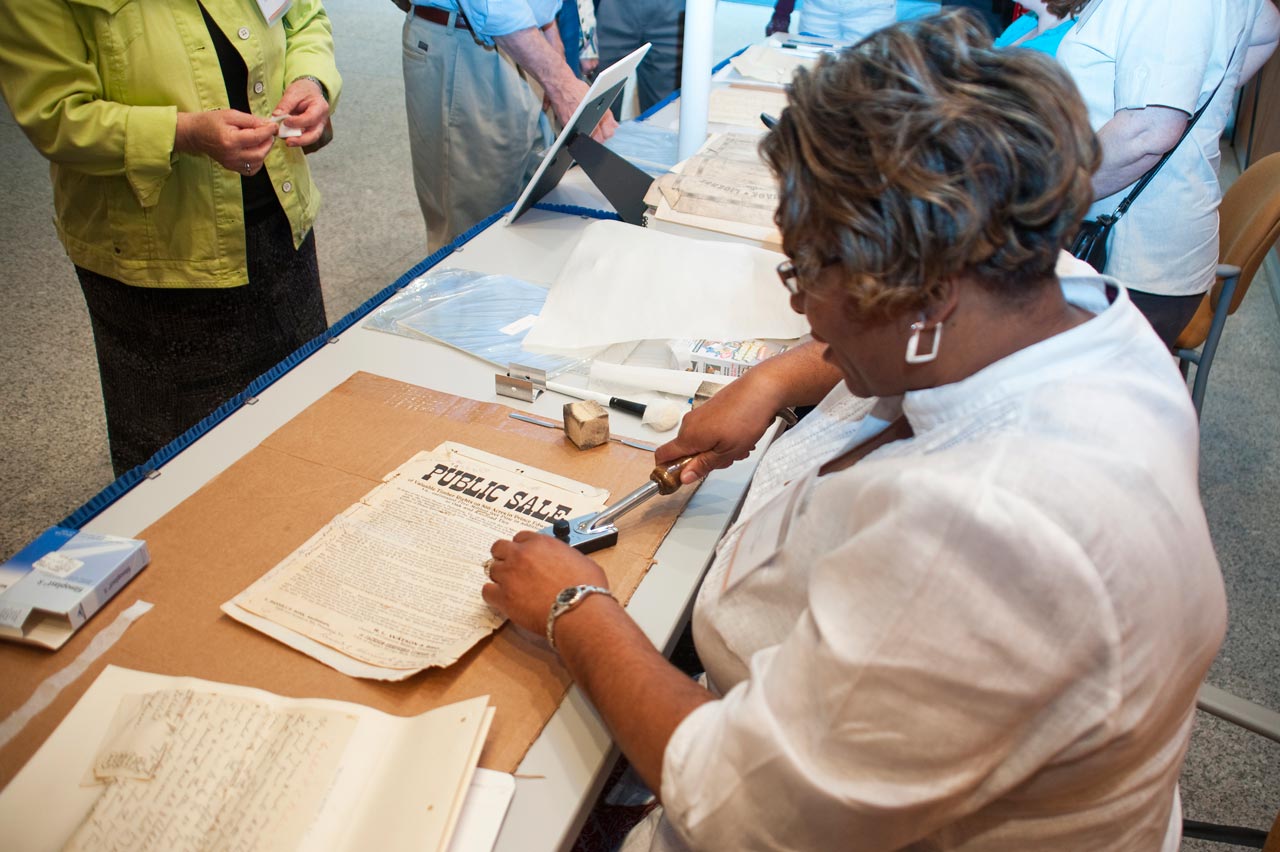 The Heritage Commission of Delaware County presents a FREE workshop: "Caring for Paper Collections: Basic Care, Handling and Assessing Storage Needs" on Saturday, April 9.
This workshop will give an introduction to best practices in caring for paper-based artifacts. This could be useful for archiving historic maps or planning documents. Topics covered include: preparing work areas, following guidelines for handling objects, assessing storage materials and special needs, prioritizing for treatment, and understanding preservation and conservation terminology. This program is appropriate for volunteers and staff with responsibility for cultural collections, such as librarians, archivists, curators, collections managers, and stewards of historic house museums.
For more information see the Seminar Flyer Registration Form.
Speaker: Stephenie Schwartz Bailey, Education Program Manager at the Conservation Center for Art & Historic Artifacts in Philadelphia
Please RSVP to:
Heritage Commission
c/o Delaware County Planning Department
201 W. Front Street, Media, PA 19063
If you have any questions, please call 610-891-5329.