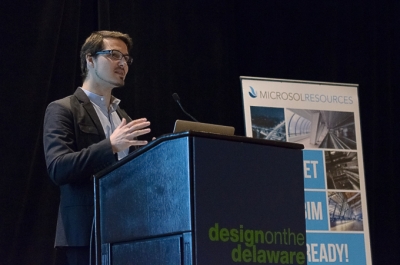 Share your expertise, experience, and leadership in the design and building industry by presenting a program at the 11th Annual Design on the Delaware Conference.
AIA Philadelphia is accepting program proposals for the 2013 Design on the Delaware conference October 29 – November 1, 2013, at the Sheraton Philadelphia Downtown Hotel and Center for Architecture. This multi-disciplinary conference features four keynotes speakers, 36 education programs, 3 days of tours and a full day design charrette for architects, landscape architects, planners, engineers, and other design and building professionals.
Program proposals are due April 8 and must meet the guidelines as outlined in the Call for Programs. To download the Call for Programs, visit www.designonthedelaware.com. Advertising, exhibit, and sponsor opportunities are also available. For more information, contact Pat Gourley at pat@aiaphila.org.