Wednesday, December 9, 2020 @ 9:00 AM EST
As part of its annual Board Retreat, DVRPC is pleased to host a public presentation with Richard Rothstein, author of The Color of Law: A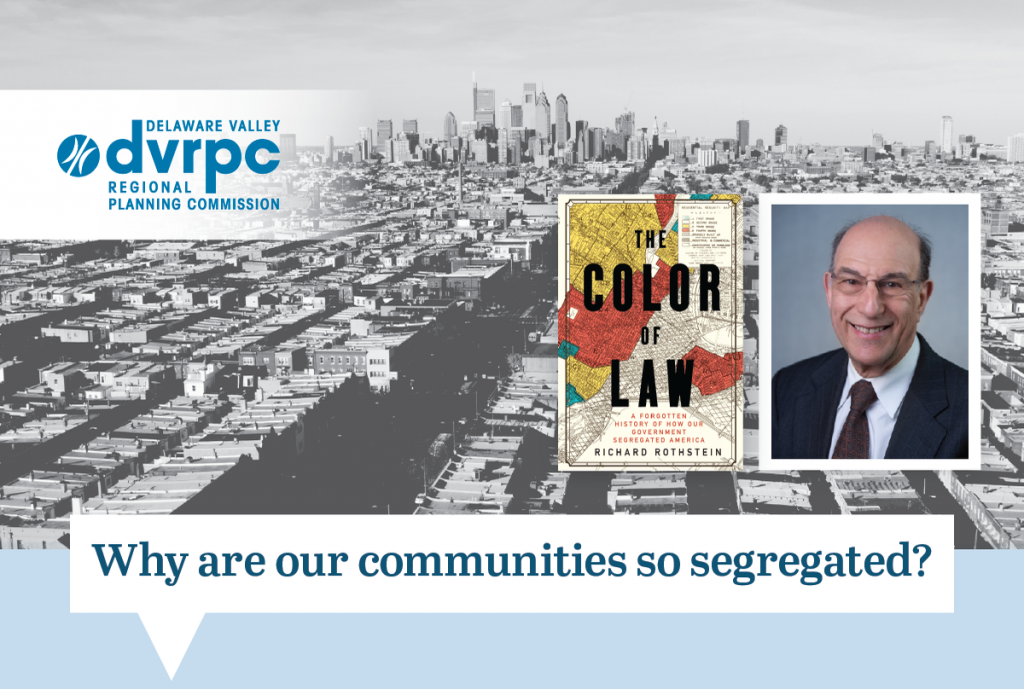 Forgotten History of How Our Government Segregated America.
Richard Rothstein argues with precision and insight how segregation in America—the incessant kind that continues today—is the byproduct of explicit government policies over time at the local, state, and federal level. We are hobbled by the notion that our segregation is "de facto," arising from private discrimination, personal choices, and the unintended consequences of economic forces, rather than by explicit government actions. Mr. Rothstein argues that once we understand that our racial landscape has been created and maintained by governmental law and policy, only then can we design remedies.
Join us to learn more from The Color of Law, and hear from Mr. Rothstein about the history of racial segregation in the United States and Greater Philadelphia.