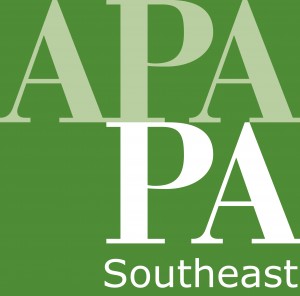 Nominate a friend, nominate a colleague, nominate yourself! All nominations are due NO later than June 15th!
Taking nominations for Chair, Vice Chair, Treasurer, Secretary, 6-7 Professional Planners, and 2-3 Citizen Planners.
Chair provides leadership and guides the development of the chapter, the Vice Chair assists, the Treasurer maintains the budget and all financial matters, while the Secretary administers the documentation and membership of the organization.
A Professional Planner is an individual earning a majority of their income practicing planning or who is retired from such occupation;
A Citizen Planner is any appointed or elected official who is involved in planning decisions for the betterment of a state, region, county, city or municipality; who is
individual who has an interest in furthering the purposes of Association, but who is not a Professional Planner (for example, planning commissioner, planning official, zoning board member, Philadelphia RCO zoning representative, or similar).
How to nominate someone or yourself? Simple.
Send an email to elections@apapase.org that includes your name, contact information and a brief (3-4 sentences) bio that includes experience, education, interest, and similar.
Please note that you do NOT need to be AICP licensed, but you DO need to be a current APA PA member.
New members welcome! No previous experience required.