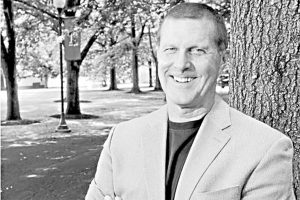 The planning community of Greater Philadelphia, including APAPASE, is saddened by the recent news of the passing of Dr. Jeffrey Featherstone, Director of the Center for Sustainable Communities and Professor of Research in the Department of Planning and Community Development in the Division of Architecture and Environmental Design at Temple University.
The Jeffrey Featherstone Memorial Scholarship has been established by the planning faculty in his honor. The funds will be used to support a graduate student in the Master of Science in City and Regional Planning program who shares Jeff's passion for sustainable water resources management. Contributions to the Featherstone Memorial Scholarship may be sent or given to Mollie Repetto or Dr. Lynn Mandarano at Tyler School of Art of Temple University, 2001 N. 13th Street, Philadelphia, PA 19122.
Additional information about Dr. Featherstone and his accomplishments can be found
here
.