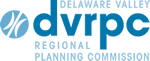 Website DVRPC
DVRPC is currently hiring a Transportation Planner in Comprehensive Planning!
OPENING DATE: March 2019
SALARY RANGE: Mid $40,000's to Mid $50,000's (position level & salary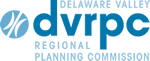 commensurate with education & experience)
LOCATION:Comprehensive Planning
CLOSING DATE: When position is filled
AREAS OF CONSIDERATION: All sources
---
The Delaware Valley Regional Planning Commission (DVRPC) is the Philadelphia region's Metropolitan Planning Organization. We believe DVRPC is a place to work, learn, and create a career in a professional and stimulating environment that values diversity, innovation, and bringing your best self to work. If your background and experience match the following vacancy, we would like to hear from you.
Job Description
DVRPC seeks a planner with interest and some experience in the fields of freight and aviation planning, congestion management, and long-range planning. This position will provide thoughtful analytical support for planning projects undertaken by project teams in the Comprehensive Planning section. Approximately one-half of the assignments for this position will support the work of the Freight and Aviation Program, and the remaining assignments will be split between the Office of Long-Range Planning and the Congestion Management Program. While the tasks and workload will be split between various program areas, the responsibilities and qualifications will be similar for all.
The ideal candidate will have knowledge of commonly used demographic, land use, and transportation data, such as Census, population, employment, traffic counts, travel time, and other data sets, as well as demonstrated familiarity in data analytics, visualization, and mapping of planning-related data. The position requires experience in database management, geographic information systems (GIS), and basic programming. Understanding of land use, strategic, or travel demand models is desirable. This position will research and analyze trends and assist in developing corresponding policy options and strategic recommendations. The planner will also assist in the preparation of findings in written documentation, and visualize data through maps, charts, graphics, and online platforms.
The successful candidate will be enthusiastic about all manner of transportation analysis, adaptable enough to support a wide range of project types and tasks, and able to both conduct deep analysis, and clearly tell the story of their findings in written, graphic, and verbal mediums. Assigned tasks require strong organization skills and careful attention to detail, and are performed under the close technical direction of senior-level managers.
Responsibilities
Research emerging trends and corresponding policy options.
Develop and implement databases and data collection systems, and assist in the analysis and interpretation of data to extract trends or patterns, communicate key information, and develop recommendations.
Develop and apply customized transportation planning processes using GIS, spreadsheet software, models, and programming languages.
Assist in the preparation of findings and recommendations of various studies, including text, tables, maps, charts, photos, and other appropriate graphics.
Help facilitate engagement and outreach to member governments, planning partners, and the public.
Respond to data and information requests, and perform related technical work, as required.
Perform related work and special tasks as requested.
Qualifications
Solid analytical, quantitative, and problem-solving skills.
Knowledge of the principles, practices and objectives of performance-based transportation planning, and ability to relate this knowledge to the development and analysis of a regional transportation system and its components.
Proficiency in Microsoft Office, particularly Excel.
Experience with database management and basic programming (i.e., R, SQL, and/or Python).
Experience with GIS and related applications.
Experience with land use, strategic, or travel demand models is a plus.
Ability to effectively present results of research and technical analyses in oral, written, and graphic form.
Ability to establish and maintain effective working relationships with work associates and planning officials and partners.
Minimum Education and Training
To classify as a Level RA I, a minimum of one year professional experience in transportation planning or a related field is required. To classify as a Level RA II, a minimum of three years is required. Such experience may have been gained from a combination of experience and training. Training may have been gained through graduation from an accredited four-year college or university, with major coursework in city/regional planning. A Master's degree or a full year of intern or co-operative education experience can be substituted for one year of experience.
To Apply
Please forward cover letter and resume to: resumes@dvrpc.org.
---
DVRPC is an Equal Opportunity Employer. Full consideration will be given to all eligible, qualified applicants without regard to age, ancestry, color, disability, domestic or sexual violence victim status, ethnicity, familial status, gender identity or expression, genetic information, marital status, medical condition (including pregnancy), national origin, race, religion, sex, or sexual orientation; or any other basis protected by federal, state, or local law. Minority, female, and disabled applicants are encouraged to apply.
Employment is contingent upon ability to comply with Immigration and Naturalization Service regulations which states when offered employment "identity and right to work in the United States" must be produced.