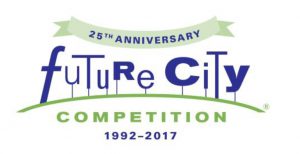 The Future City Philadelphia program is part of a national program to encourage middle-school students to design a city. This can be as simple as improving an existing neighborhood, or starting from scratch at the bottom of the ocean or on another planet. The kids are asked to envision and plan for all the systems needed to make their city work, including transportation, utilities, power, and water. They write a paper, build a model, and then present at a culmination event in January. It is a great introduction to the ideas of city planning and may well introduce some new students to the planning field.  Several different ways to get involved are outlined in the request below from the program's volunteer coordinator, Karen R. McManuels:
The program is going strong with 48 schools registered but it is now getting down to the wire! The first submissions, the Virtual City and Essay, are due December 19th. We are still looking for volunteers to judge these two submissions. This is something you can do on your own time. The information will be emailed to you within a couple of days of the submission due date. Judging is to be completed by mid-January. For more information, please click on the following link, http://www.futurecityphilly.org/fcvolops.html
There are still some schools that need a mentor. Even with only a little more than a month to go, it is always helpful to have a mentor to make that final push. The following schools can use a mentor:
The Anderson School Eagleville, PA
East Norriton Middle School Norristown, PA
Hedgepeth Williams Elementary Trenton, NJ
Holy Angels School Newark, DE
Holy Family Regional Catholic School Levittown, PA
JR Fugett Middle School West Chester, PA
Keith Valley Middle School Horsham, PA
Sacred Heart Havertown, PA
Southern Lehigh Middle School Center Valley, PA
Southern Middle School Sinking Springs, PA
St Albert the Great Huntington Valley, PA
St Elizabeth Parish School Uwchlan, PA
St Joseph the Protector/Abington Glenside, PA
St Mary Schwenksville, PA
Texas Avenue School Atlantic City, NJ
If you are interested in working with any of the schools listed above, please let me or Mike McAtee (Mentor Coordinator) mjmcatee@urbanengineers.com know as soon as possible. We will get you in touch with the team's teacher.
Finally, we also still need more preliminary judges, special awards evaluators, and general volunteers for the day of the competition, which is Saturday, January 21th at Archbishop Carroll High School in Wayne, PA. Preliminary judges and special awards evaluators are needed for the morning session of the competition. General volunteers are needed throughout the day to help organize the schools, get the schools to the judging rooms, collect scorecards, etc.
Please visit our website at www.futurecityphilly.org and "Click here to sign up as a Volunteer" on the top left of the page. There you can register to be a mentor, judge, or general volunteer.
Any questions please contact me via e-mail or phone. Please feel free to forward this e-mail to your friends, co-workers, and technical society members.
Karen R. McManuels, PE
Philadelphia Regional Volunteer Coordinator
Manager, Operations
Associated Engineering Consultants, Inc.
485 Devon Park Drive, Suite 113
Wayne, PA 19087
610-688-4566 fax
610-389-5692 cell