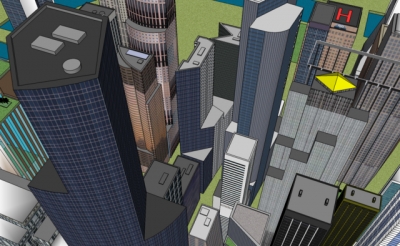 Join APAPASE on Thursday December 13th from 5:30-7:30 at DVRPC (190 N. Indepdence Mall West, 8th Floor) for a training on how to use SketchUp, the 3D modelling program. The session will be taught by Adam Tecza of Group Melvin Design.
The training will provide real world examples of how the program can be useful for planning professionals and will include a follow-along demonstration of SketchUp tools needed to produce visually interesting yet informative graphics.  The training will cover the basic drawing tools; how to create basic building/structural massing; how to add architectural details; and, how to integrate Google SketchUp with Google Earth, among others.
Registration is limited to 18 people and is $20/person. Light refreshments will be provided.
To register, click on the link: http://sketchupapapase.eventbrite.com
All participants MUST:
Bring their own laptop with SketchUp already downloaded onto it (go to http://sketchup.google.com/download/ for the free download)
Bring an external mouse