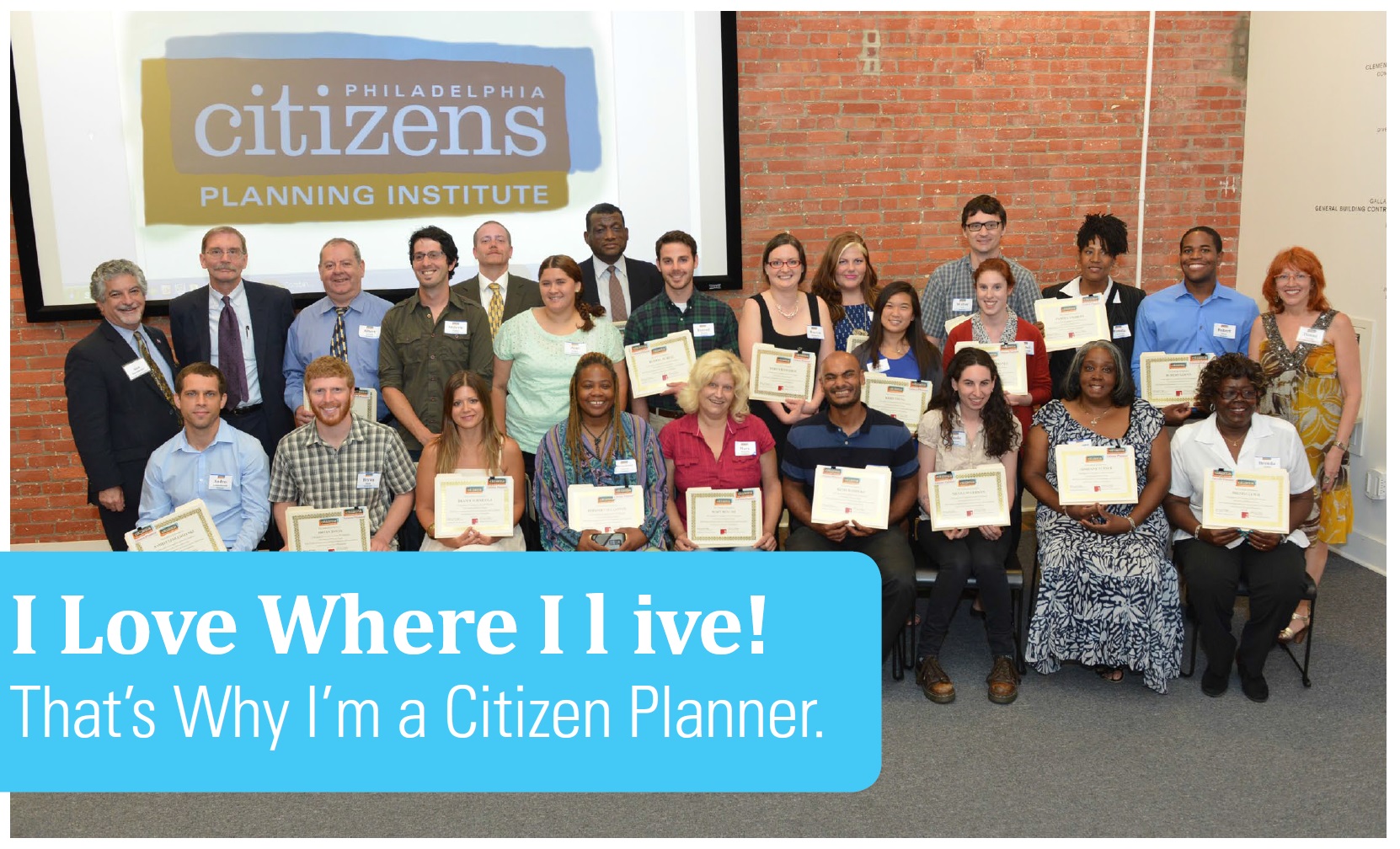 Philadelphia Citizens Planning Institute Accepting Applications for Spring 2016 Classes
Want to learn about the nuts and bolts of planning, zoning, and development in Philly? Become a more engaged citizen and apply to be part of the Citizens Planning Institute's spring session.
Special topics this session include commercial corridors, public spaces for people, and the Citizen's Toolkit: using a new resource.
Citizens Planning Institute (CPI) is the education and outreach arm of the Philadelphia City Planning Commission.
To date, 330 participants representing over 120 different neighborhoods have completed CPI!
More information:
www.citizensplanninginstitute.org for applications and more information.
2016 Spring CPI Course Summaries
When:               
Applications will be accepted from March 2nd – March 23rd  for the classes running April 13th – May 25th.
Classes are held on Wednesday evenings from 6-9pm.
Where:            
Applications available online: www.citizensplanninginstitute.org or call 215-683-4648 for a hard copy.
Classes held at 1515 Arch Street, 18th floor, the Planning Commission's public meeting room.
Sponsor:          
Philadelphia City Planning Commission & Citizens Planning Institute (CPI)
Contact:
Donna Carney, CPI Director
Ariel Diliberto, CPI Program Associate
215.683.4648